Time clock report shows records of when employees clock in or out in addition to the department they clocked in to. This article will show you to view and edit your timeclock using FranPOS.
Reports >> Employee >> Time clock
This report is divided into four different sections:
1. Clock-in history: This section simply lists out the individual shifts for each selected employee within the selected date range. This view will also allow you to make edits to time clock records if you have the permissions.
2. Daily: This view will break down by day instead of by shift, and will show the daily hours for you to approve. Approving hours will allow those hours to be factored into the payroll report.
3. Weekly: Similar to daily, the primary purpose of this view is for approving hours for payroll. However, before using the weekly tab, make sure Franpos recognizes when the week starts for your business. This can be set in Company Settings > Additional Settings
4. Summary: This view consolidates information for each employee under a weekly or bi-weekly format. No actions are taken in this view.
On any of the four views, follow these instructions to generate the report:
Select date by Quick Date or Start and End
Select time clock by department or employee
Click 'Generate'
Name of the employee should appear on the grid table

You can also export this information to provide to your payroll company

If you would like to have this report emailed to you daily/weekly, select Email and enter your address to schedule



Edit Time Clock
Report >> Employee >> Time Clock
Choose the "Clock-in history" view, Select date by Quick date or Start and End
Select time clock by Department or Employee
Press 'Generate' to show the result
The Employee you selected should appear
Click three dots on the right-hand side > select edit record
Amend date, time in, time out date and time out of employee
Click 'Save' to proceed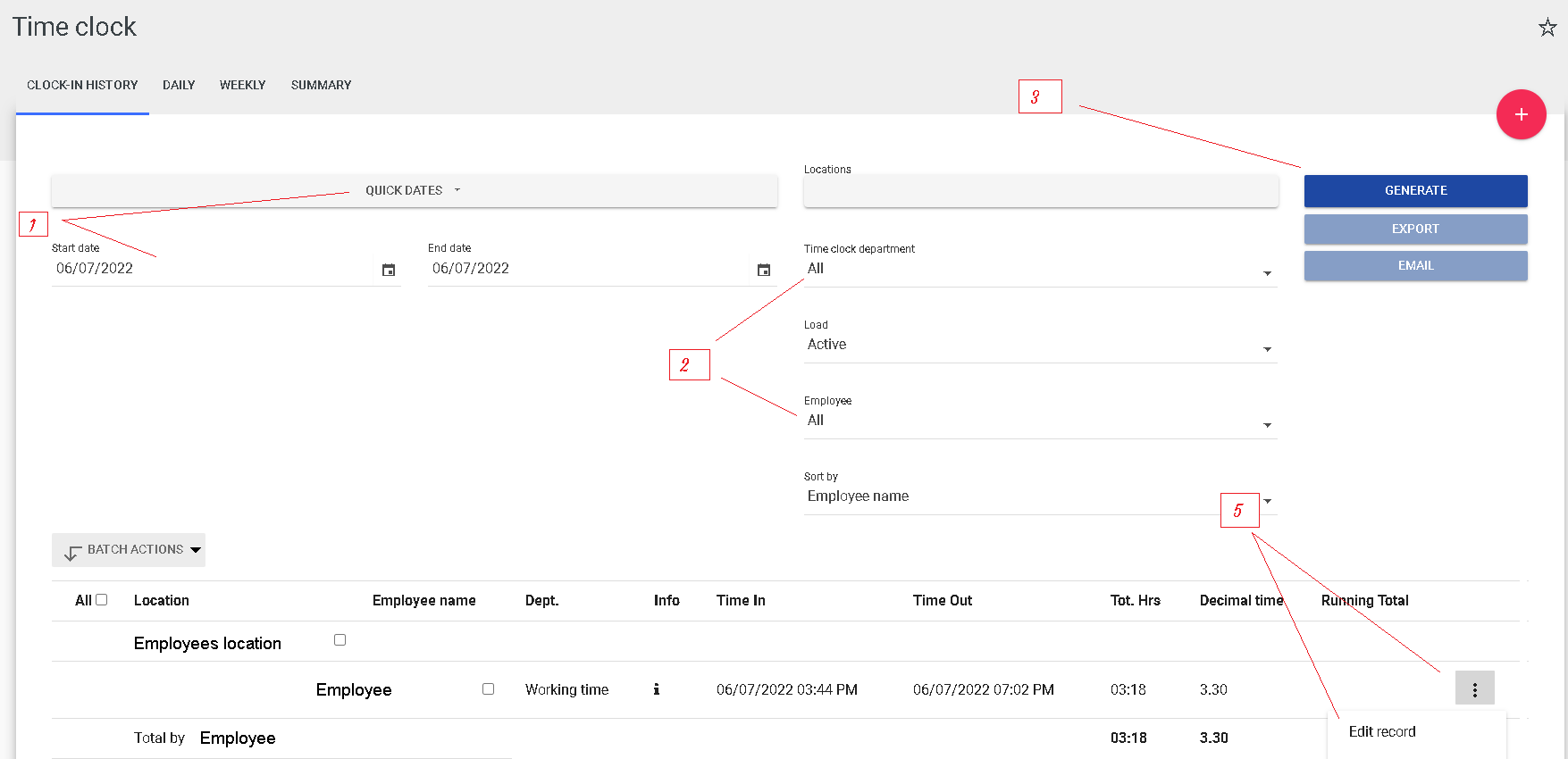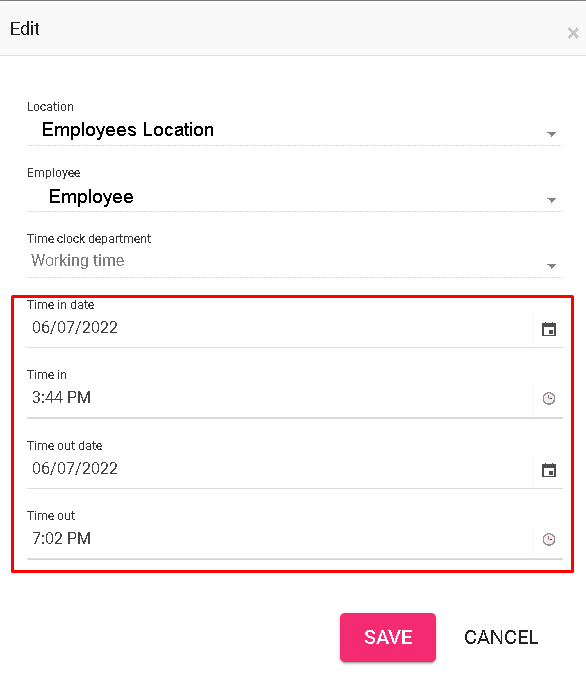 Approve Hours
1. Select either the Daily or Weekly views
2. Generate the report
3. Select the records you wish to approve using the checkbox on the left side
4. Click the "Approve Hours" button below the report.