Gift Card ( Franpos Built In(Virtual) vs Plastic Gift Cards ) - Sell/Redeem on POS,
Check Franpos Gift Card Balance
In this article you will learn the difference between Franpos Built In Gift Cards vs Store Custom Gift Cards, how to Sell and Redeem them,
Check Franpos Gift Card Balance
Franpos Built In GIFT Cards ( Automatically Generated Gift Card Code - Virtual ) & How to Load/Sell & Redeem a Gift Card
LOAD/SELL GIFT Card :

1. If you want to use Gift card codes generated by FRANPOS please follow these steps and enable the toggles on the POS Register mentioned below.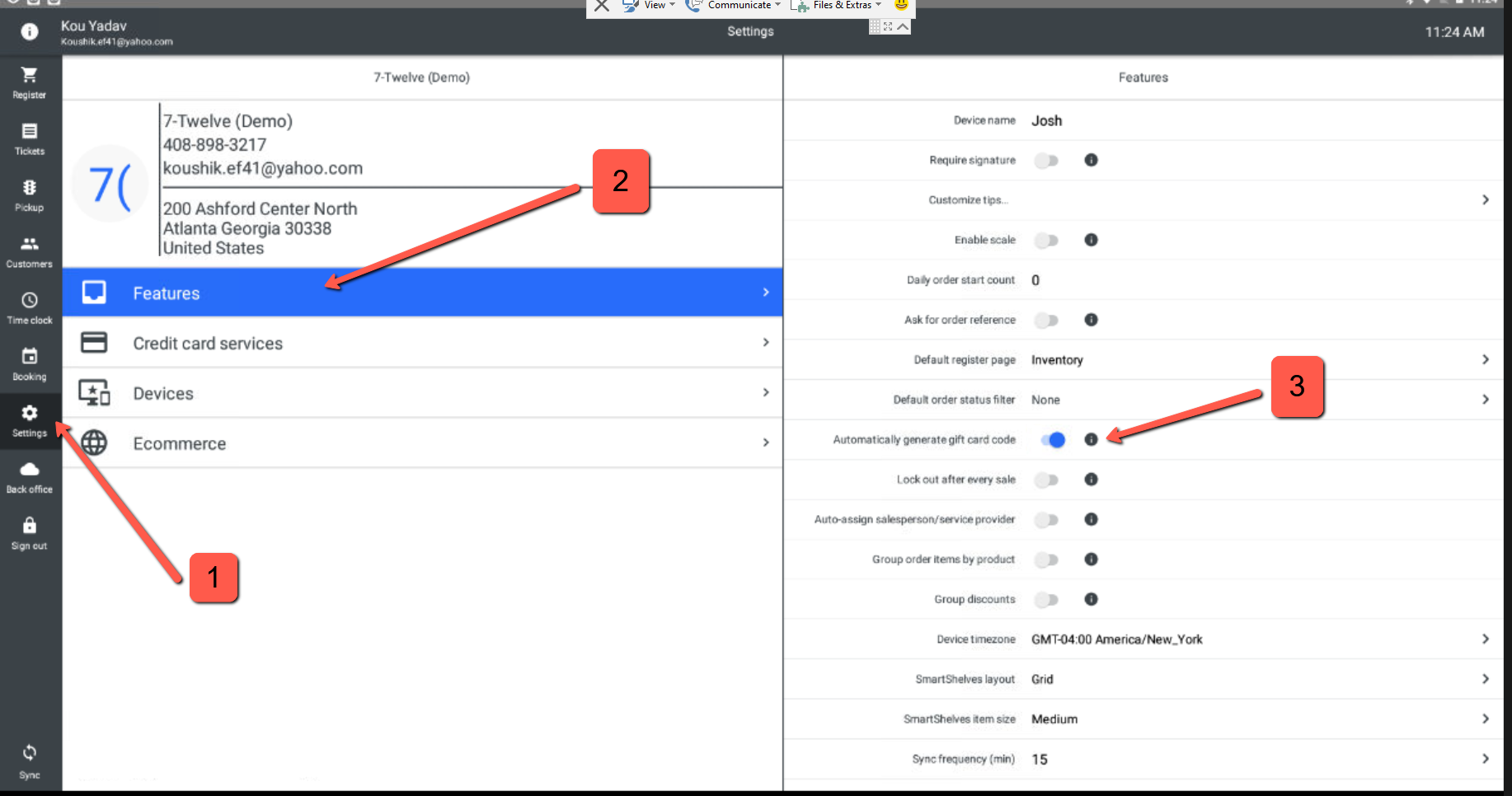 2. If you turn this toggle ON - Franpos generates an Automatic gift card code.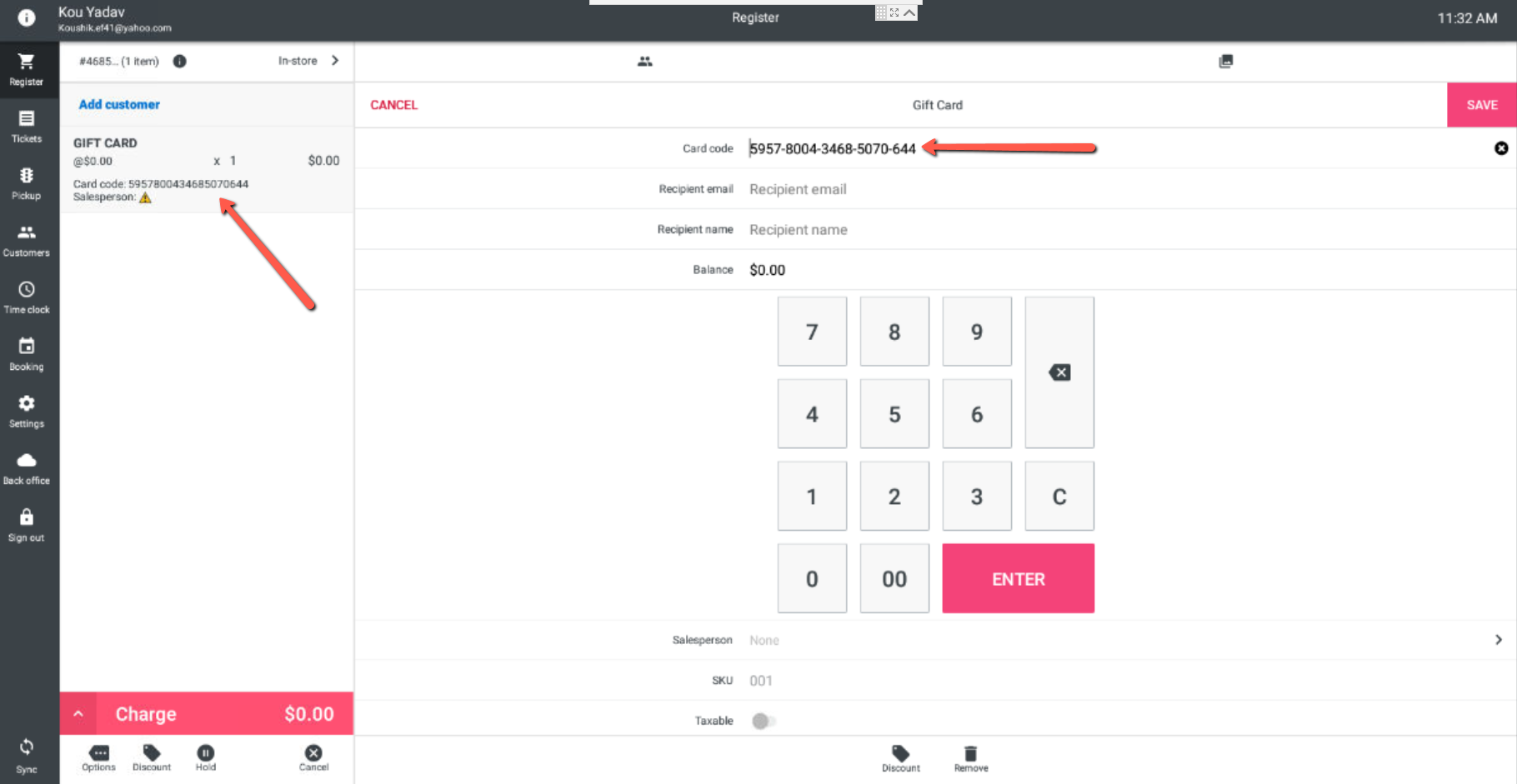 3. Once it generates a Code please fill in all the details required like customer name, email address, amount etc - hit save and then click on charge.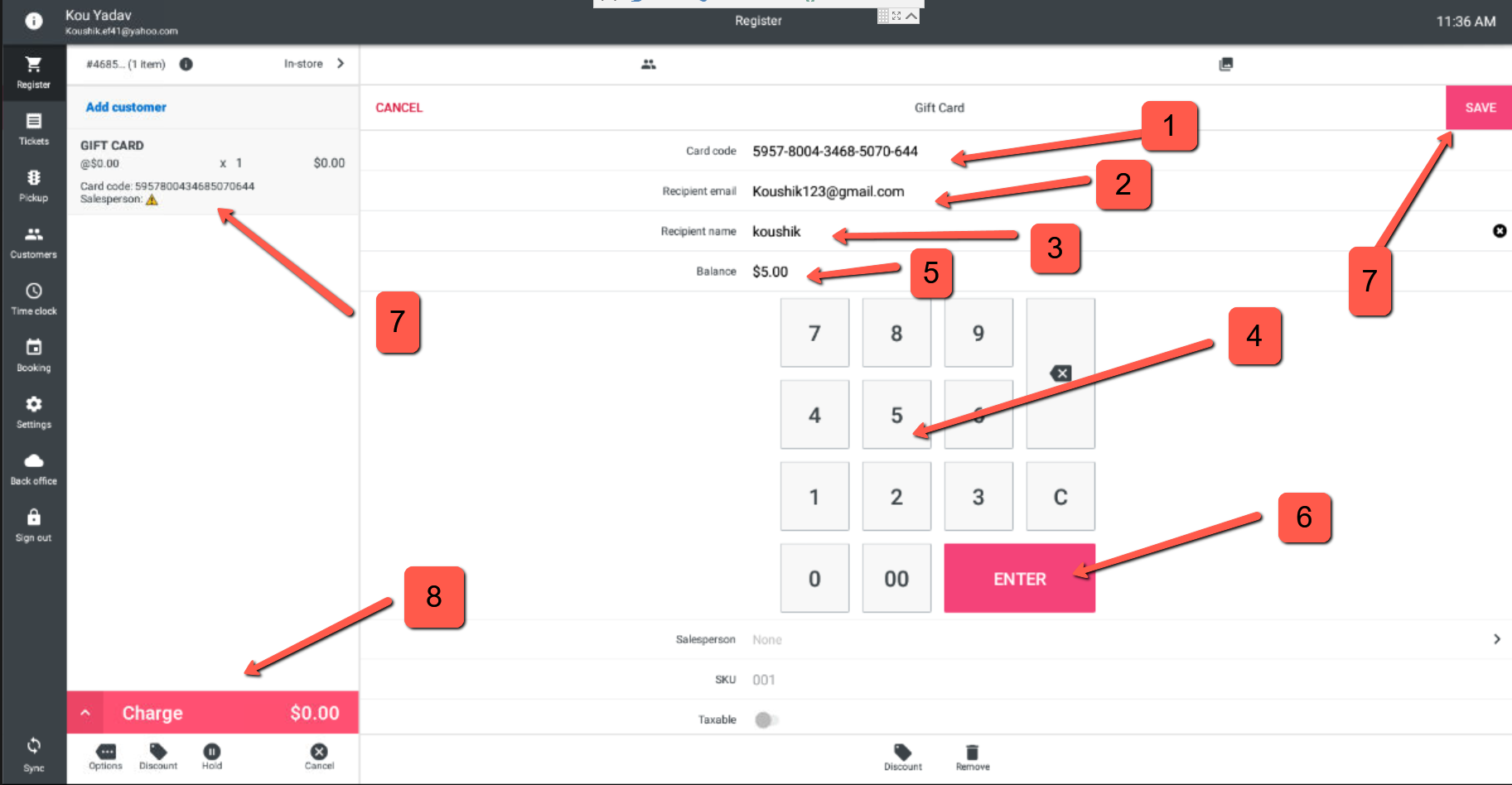 4. Once you hit on Charge - it takes you to the payment screen and need to follow the payment option accordingly ( Cash/ Credit/Debit/ Gift Card ) etc .

5. If you want to use a Plastic gift card/ Gift certificate etc please turn the toggle OFF by following the steps below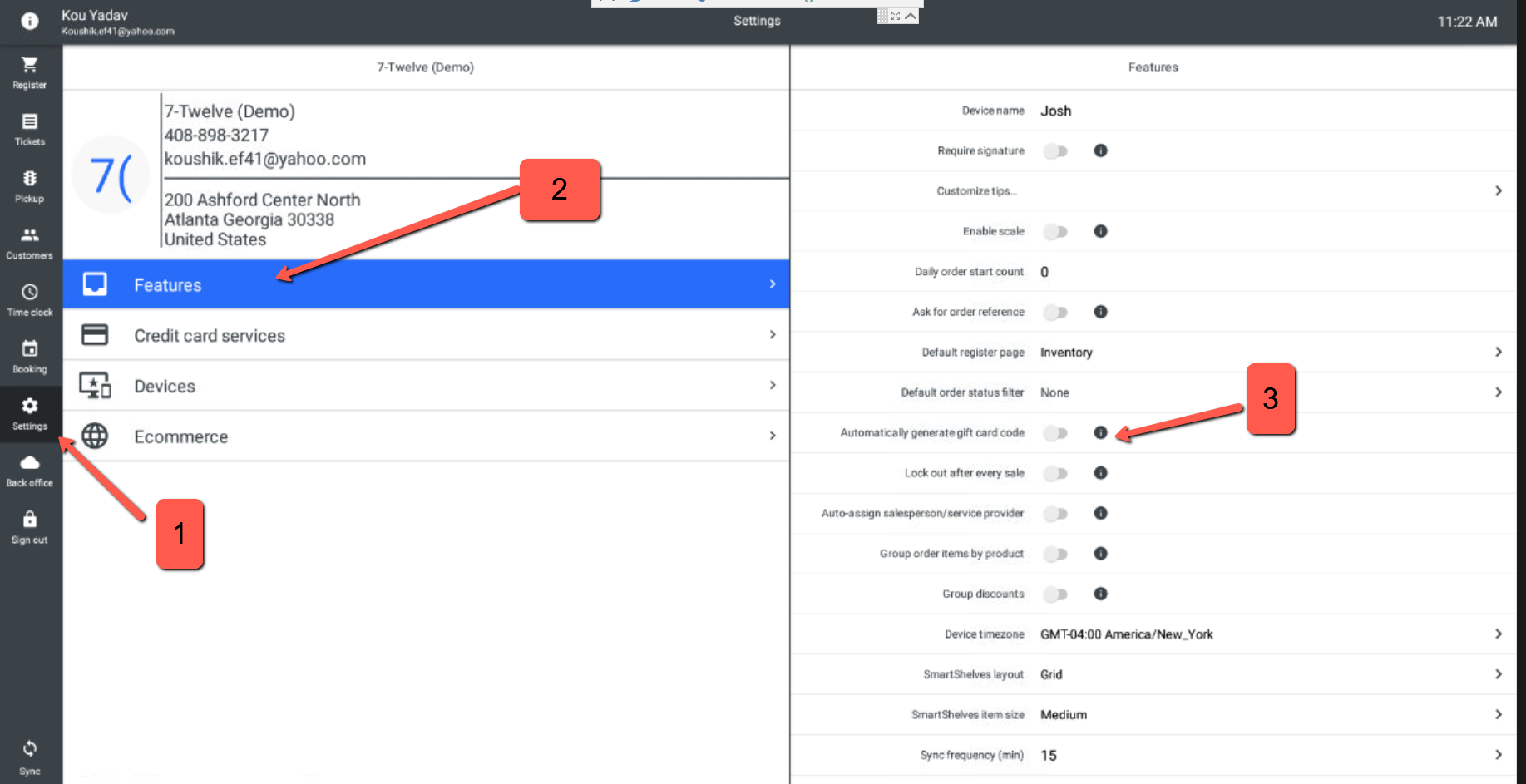 6. Once you turn this toggle OFF - Franpos DO NOT generate any code when loading/selling a gift card. Employee need to type/scan the gift card code or gift certificate code manually.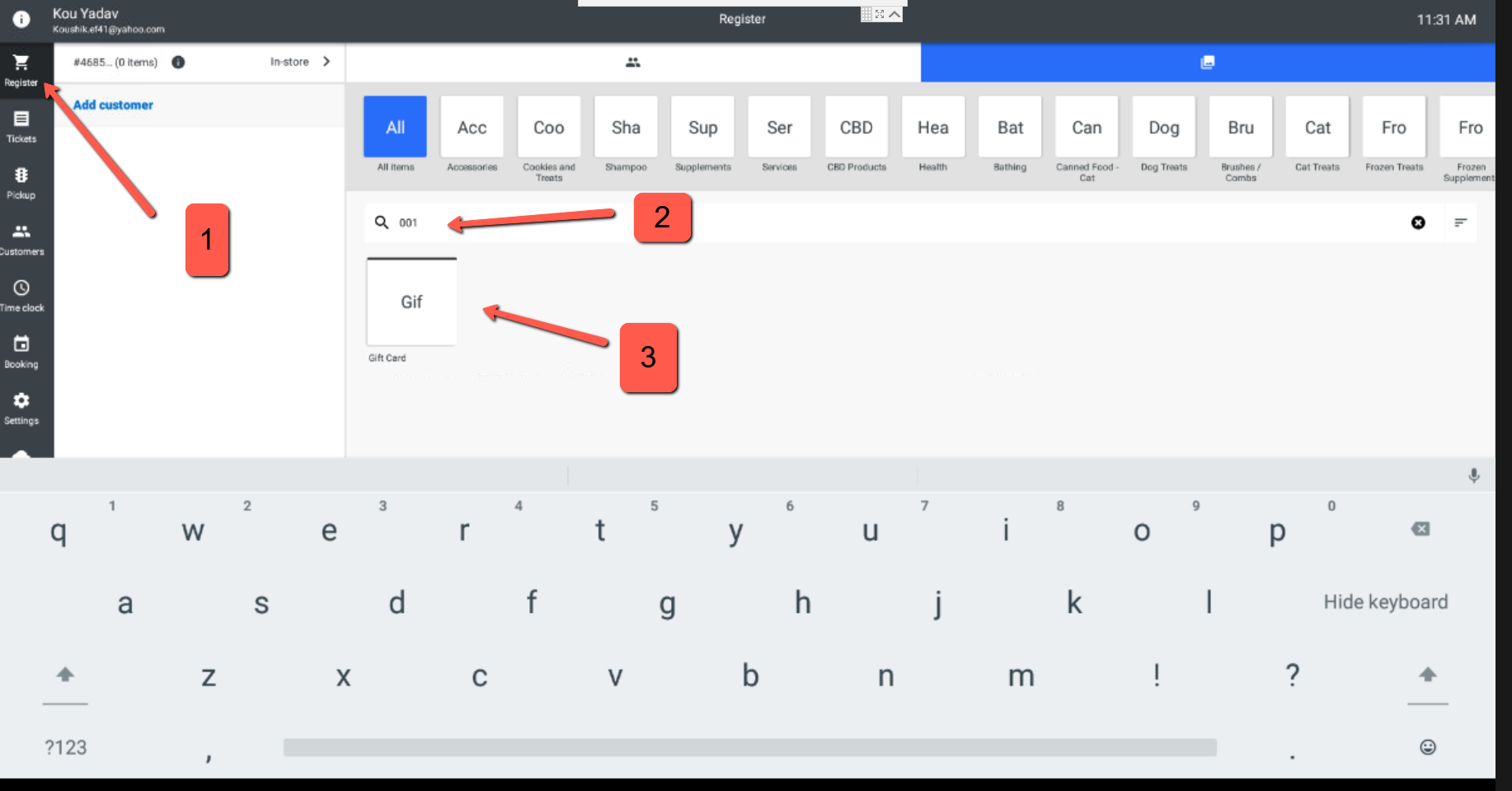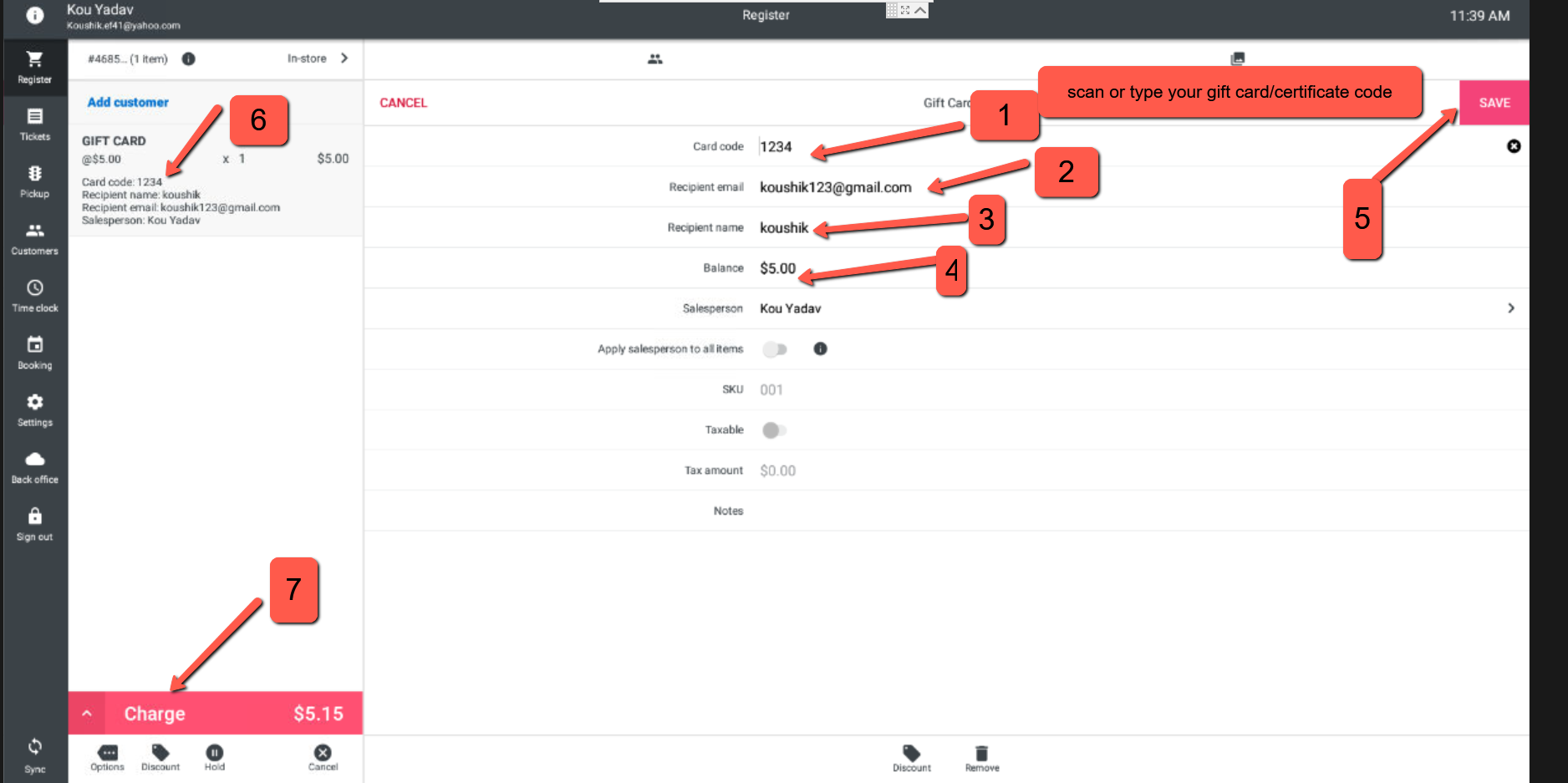 Redeem/Use Gift Card as a Payment Option

In order to use this feature as payment option you need to MUST and SHOULD use FRANPOS BUILT IN Gift Cards system.

Please follow these steps to enable the toggle in back office.

Please login to back office from a Computer/Laptop

Open Browser - type in my.franpos.com - enter your login credentials and login

Once logged in please follow these steps to turn on the settings.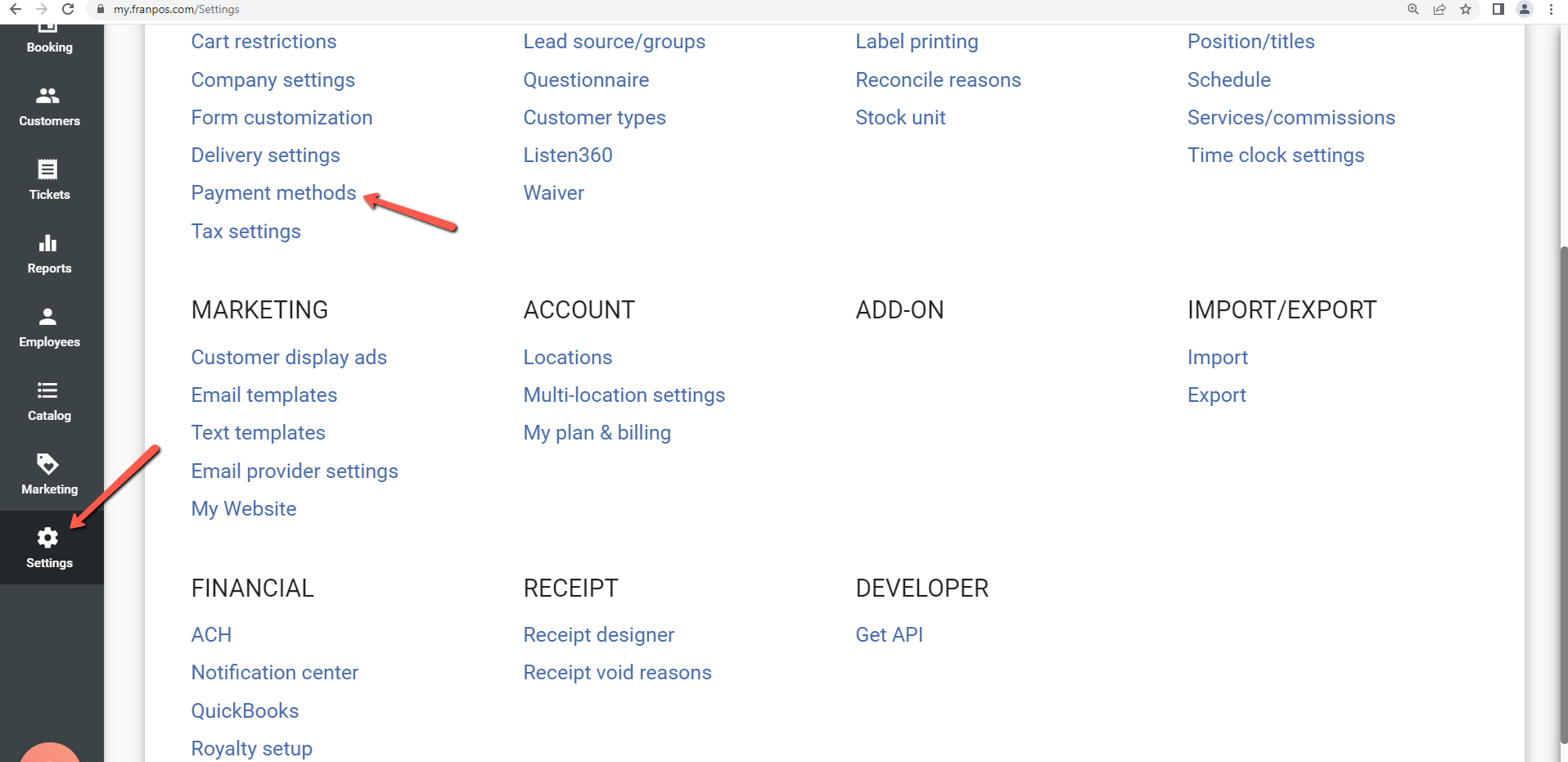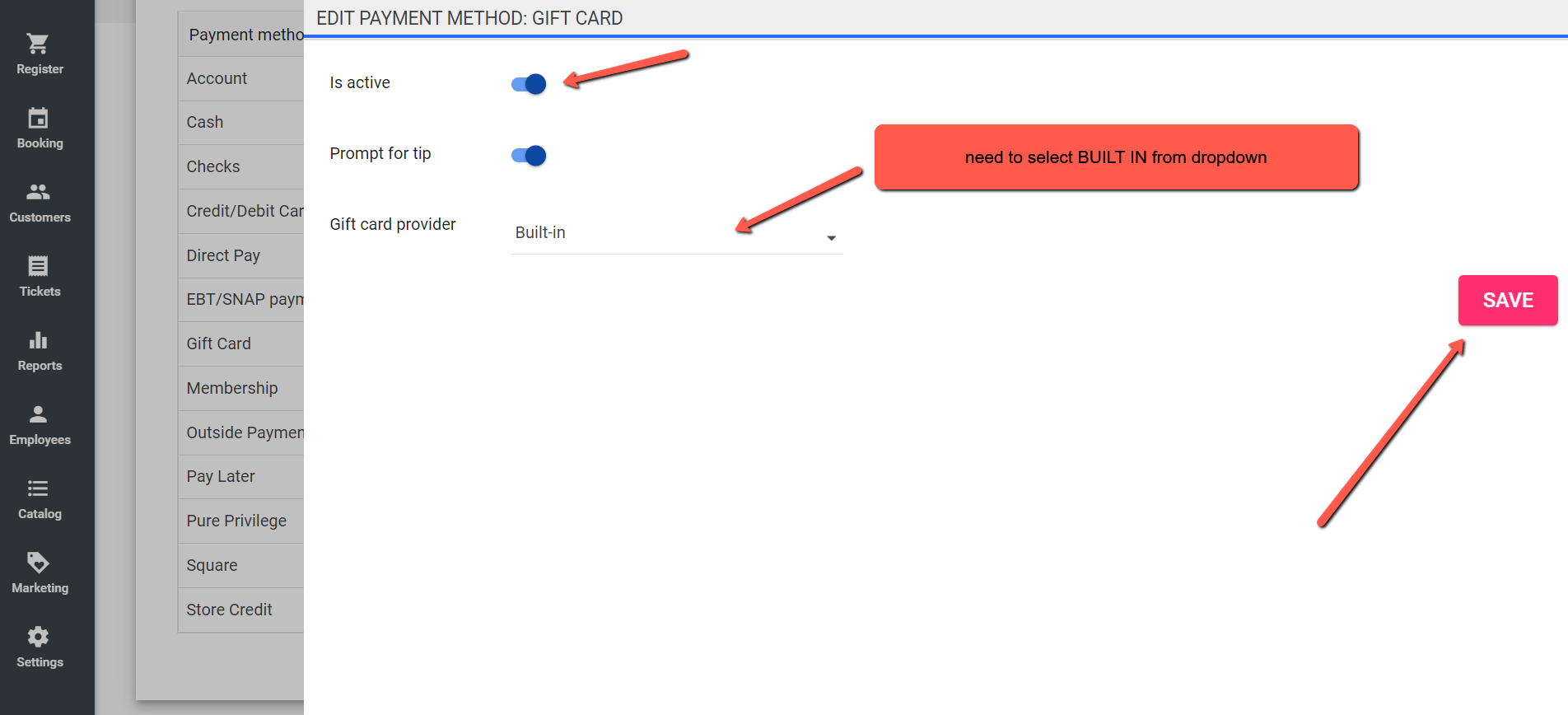 Once saved in the back office please come to the POS and sync the register so you will see the Gift Card option on the payment screen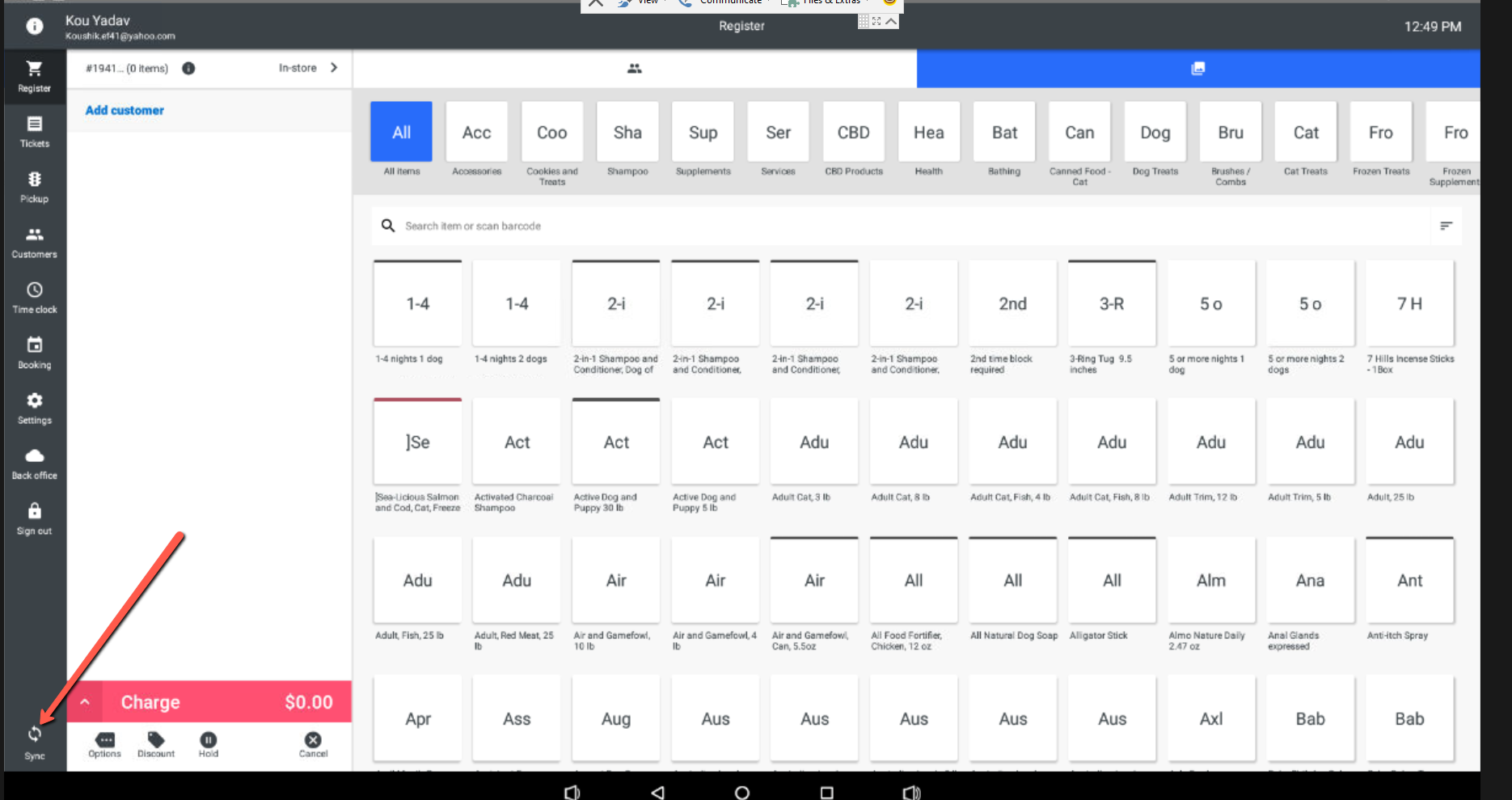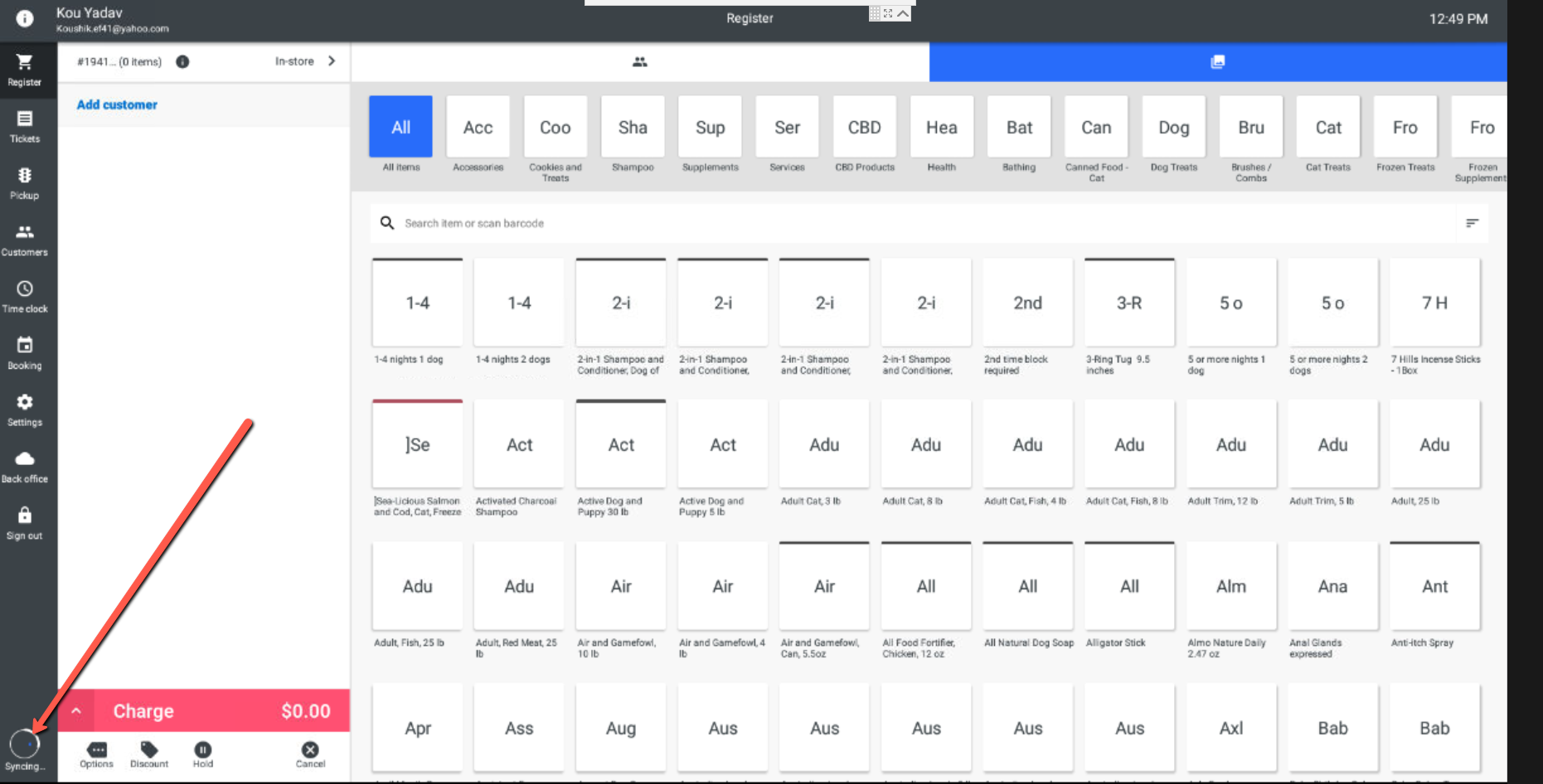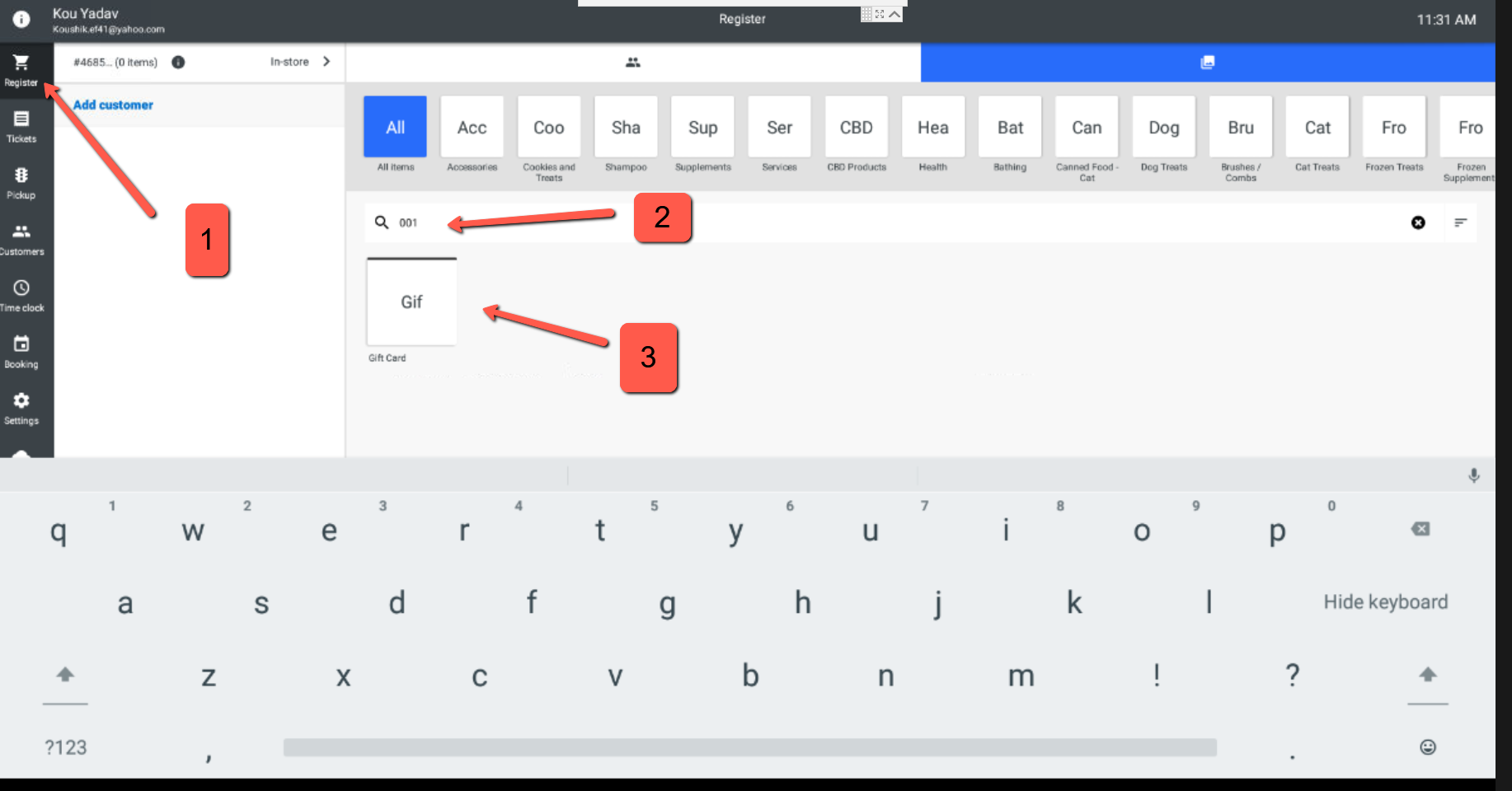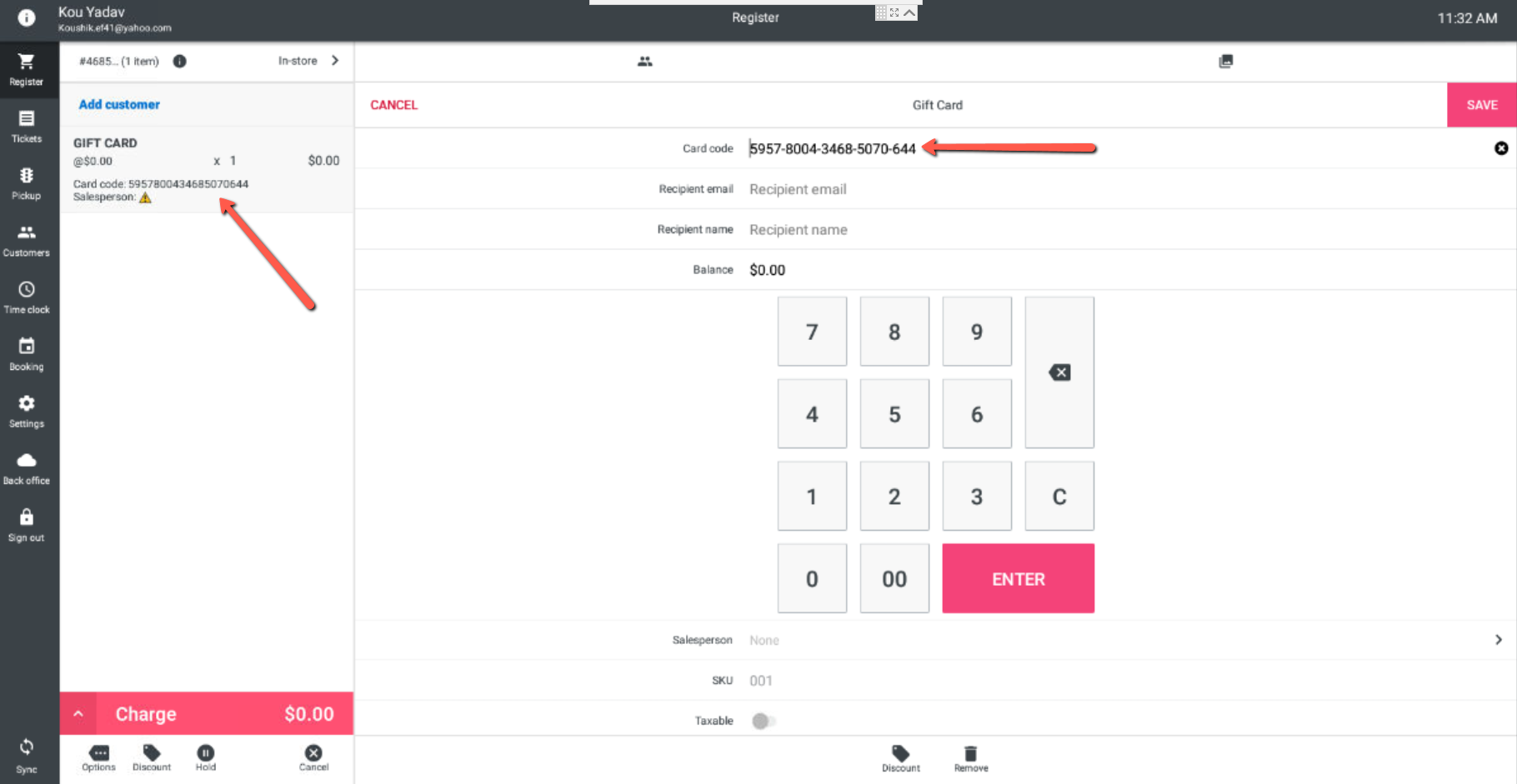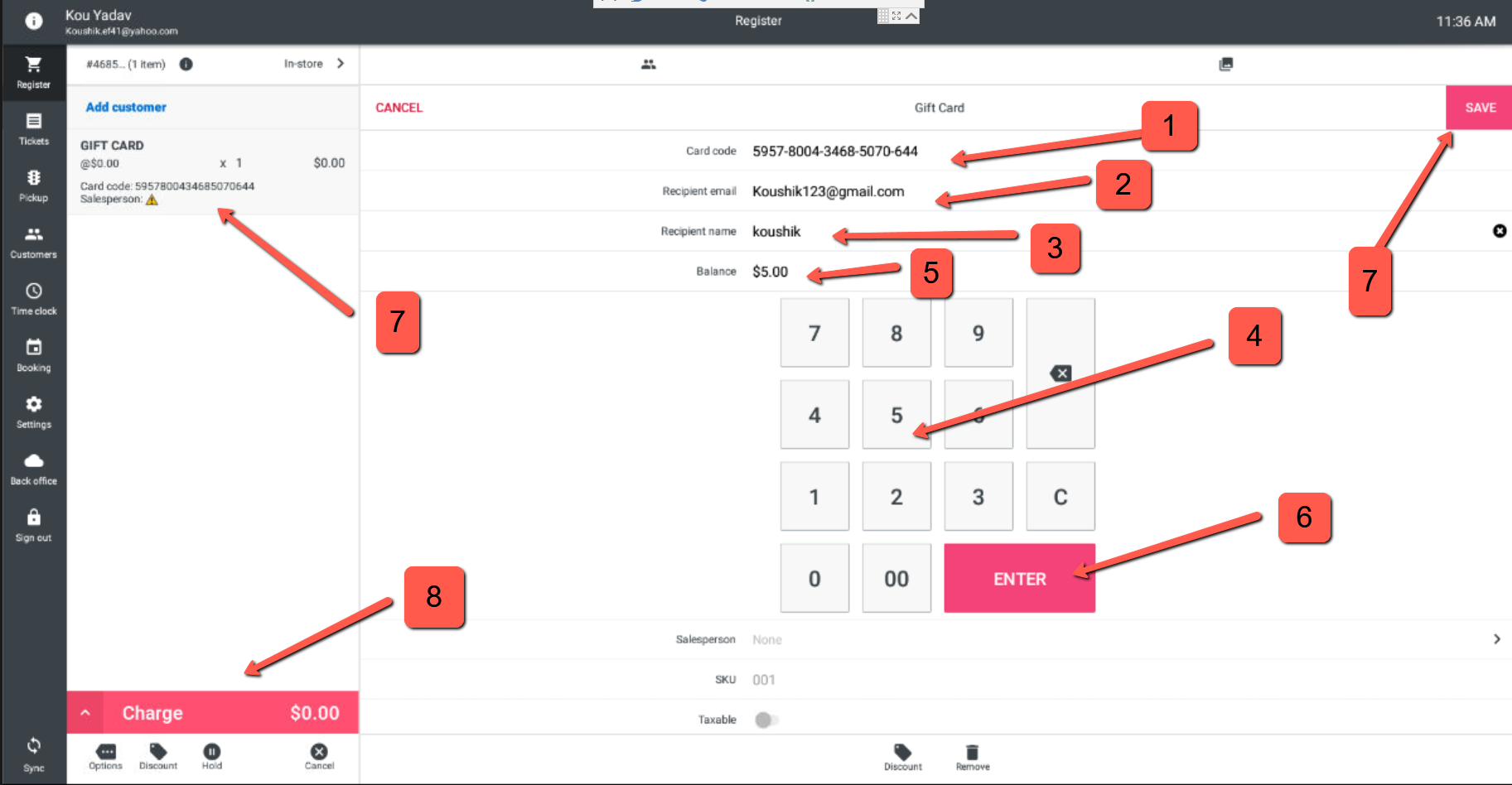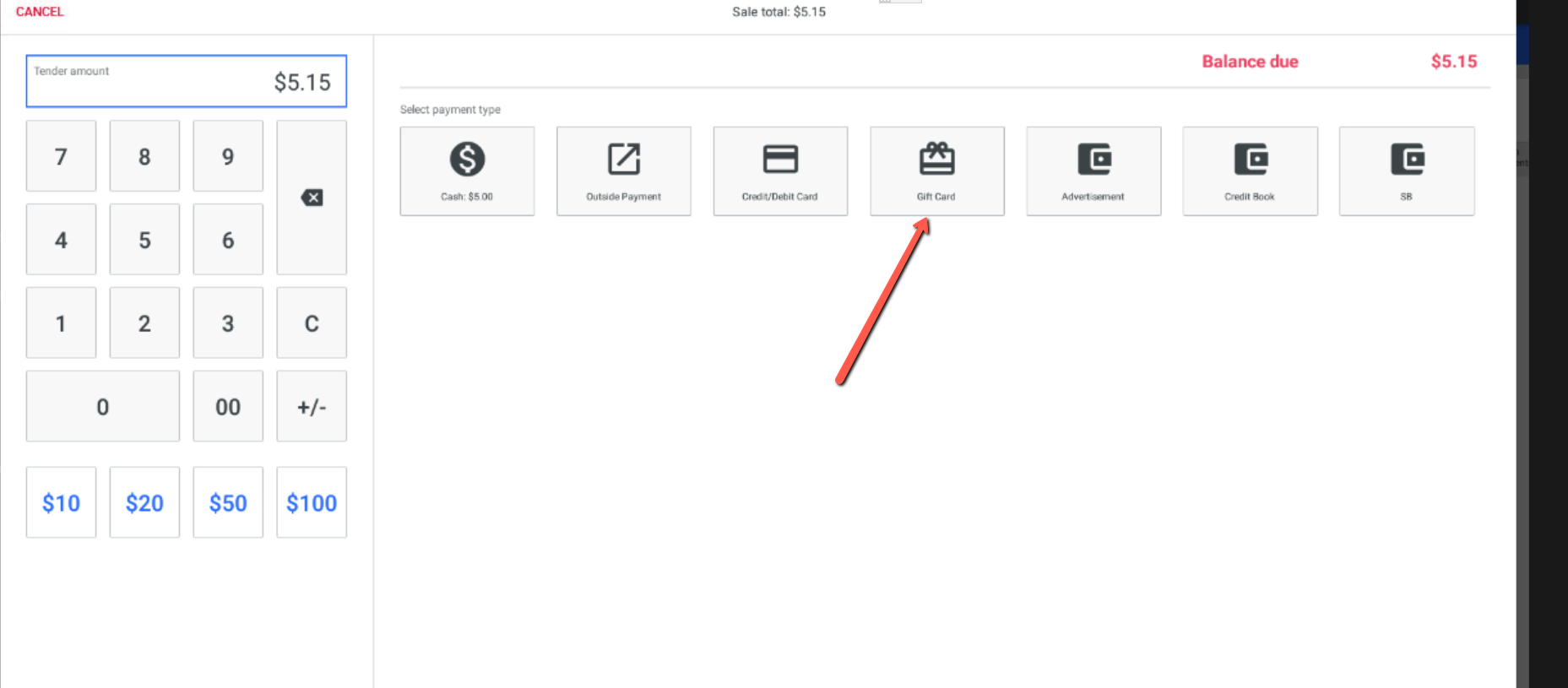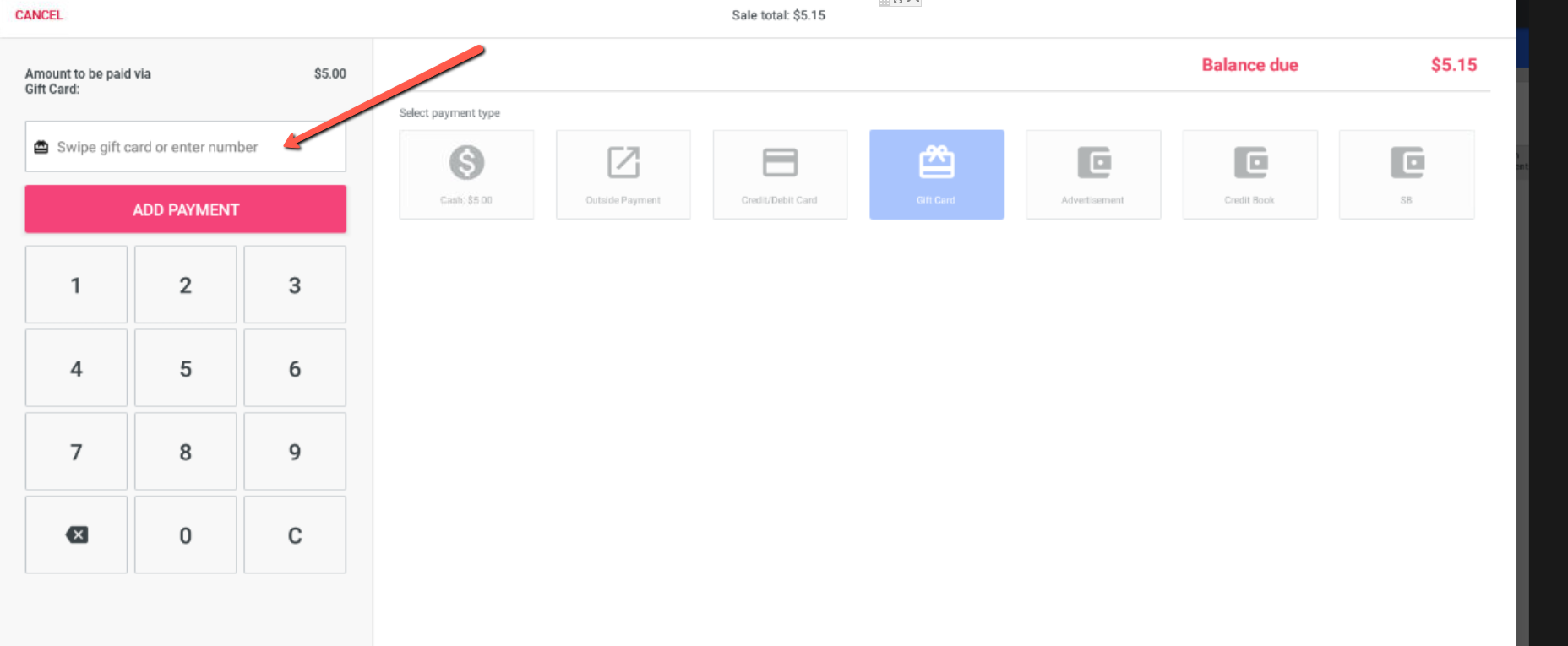 In order to check the gift card balance on the POS Register please follow these steps.

FYI - You can only check balances of FRANPOS Gift Cards or Cards loaded into Franpos - NOT Plastic Gift Cards