Failure to follow exactly can break the pin pad!
Restart the PAX ( Unplug the Power Cord and Plug It Back )

As soon as it restarts Hold Down Menu button at boot-up ( Should be Quick to press Menu )
Select #4 – Remote Download
Select #1 – New Download
Select #1 – TCP
Enter in IP Address: 216.238.144.195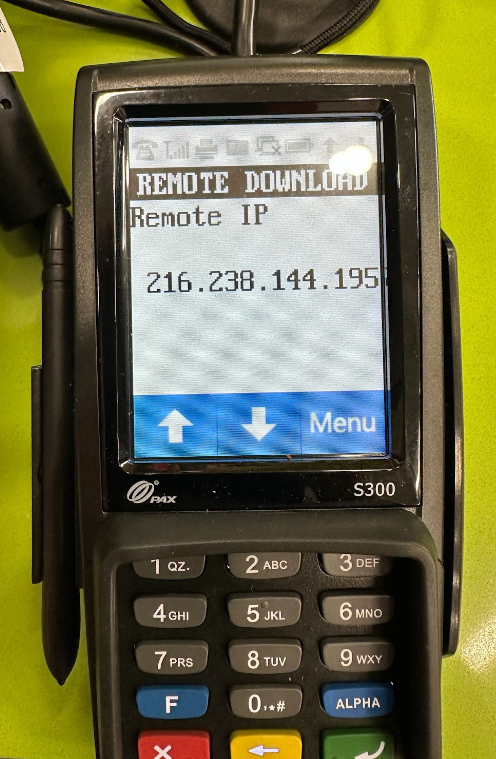 In order to get a . please press Number 1 on the key pad and alpha button five times so number 1 changes to a "." (dot)
Hit Enter Hit the Green Enter Key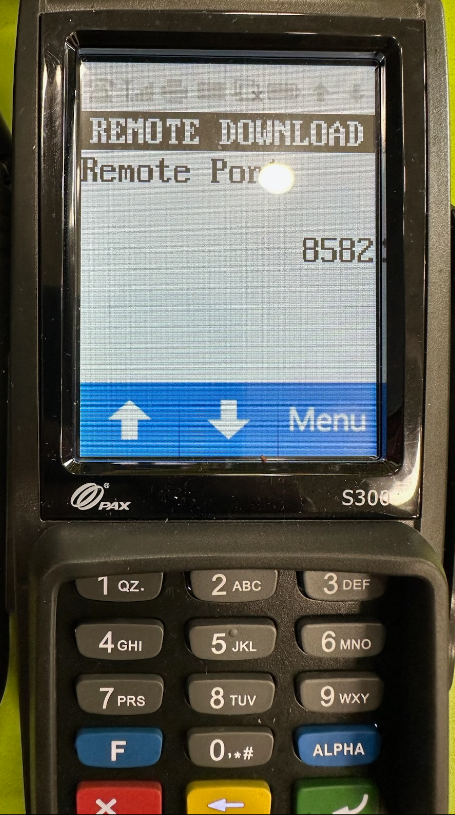 Enter in Port Number 8582
Hit the Green Enter Key
Select DHCP
Enter in Terminal ID: 30030098 or 30030097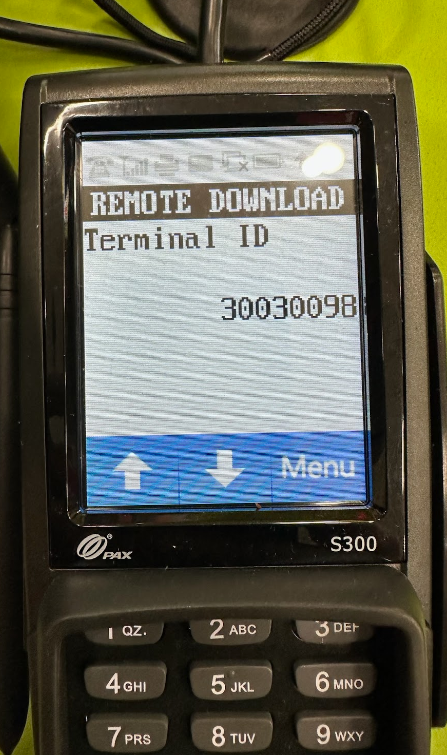 Hit the Green Enter Key
Download should look like this
Once complete, a manual reboot is needed.
The PAX S300 should restart automatically and download few more settings before it comes to a regular screen with PAX (Google Pay/Apple Pay) displayed on the screen.

If the device is not restarting automatically please restart it manually. In order to restart it manually please unplug the power cord and plug it back again.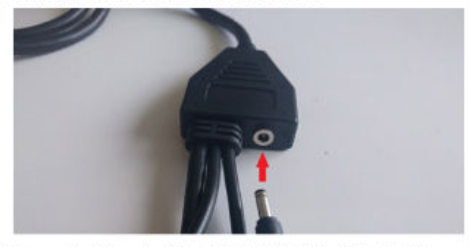 This is the complete Picture of the PAX S300 and how the cables are connected to better understand.