In this article you will learn how to send the waivers, view the status of it and also how to download them from customer profiles.
Fran POS allows you to upload and send waivers for your customers to sign before their appointment. In this article we are going to show you how to send the waiver and check it after a customer signs it.
Step 1:
Go to Booking page https://my.franpos.com/Booking
Select the booking with an alert (triangle)


You will see that the waiver is not signed – click on Waiver incomplete and the link to sign the waiver will be sent in a text message to a number in a customer's profile.
Customer will receive a message:
When a customer clicks on the link, it will take them here like in the picture below: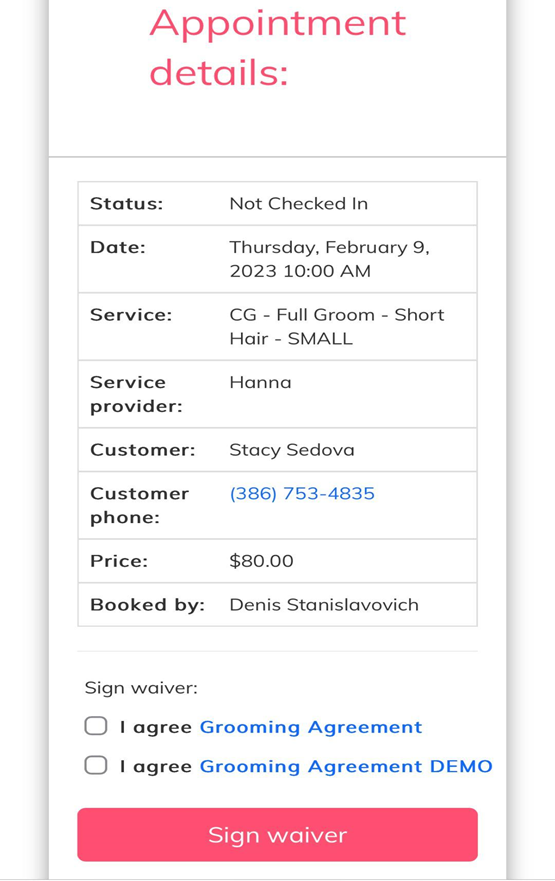 The customer should click on the "I agree" button and sign the waiver/waivers.
Step 2:
After the waiver is signed, you will notice that 'Waiver Incomplete' will disappear. Now you can click on the appointment again and click 'View Waiver'.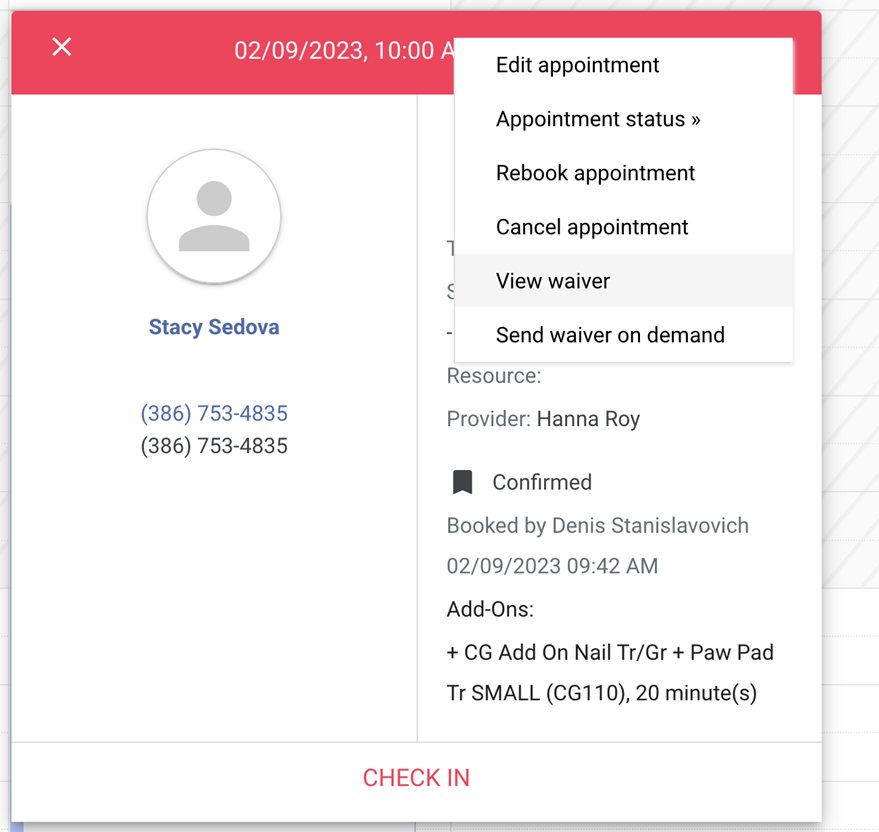 When the date field is filled – it means that the waiver was signed.
Step 3:
If you want to download the waivers, you will need to copy your customer's cell phone number and search for it in the Customers section click on the three dots and select download waiver from the drop down.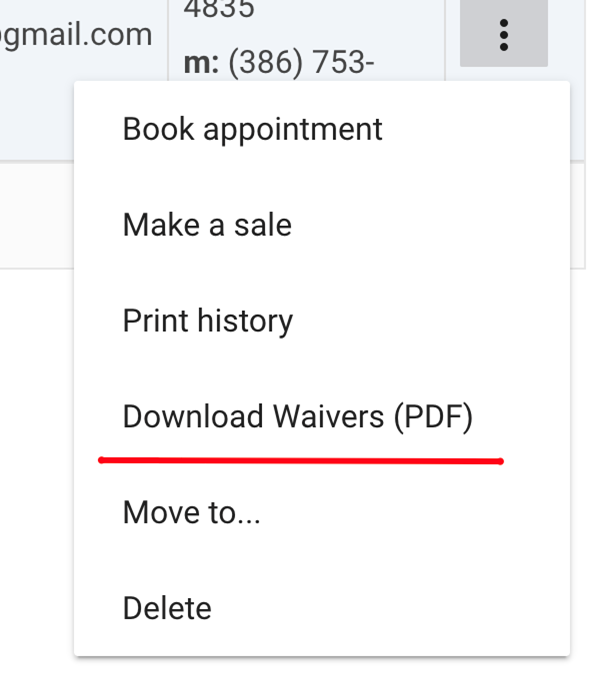 After you click on 'Download Waivers (PDF)', it will show you all the waivers that were ever signed by a customer: