Incorrect schedule on a booking screen
In this article we will show how to fix the issue when you see incorrect schedule on your booking screen (For example your working hours 09:00 AM - 05:00PM and booking screen inside Register app showing
08:00 AM - 04:00PM).
1. Check on the back office if time zone is correct. Login on my.franpos.com -> Settings ->
Company settings -> Time zone dropdown.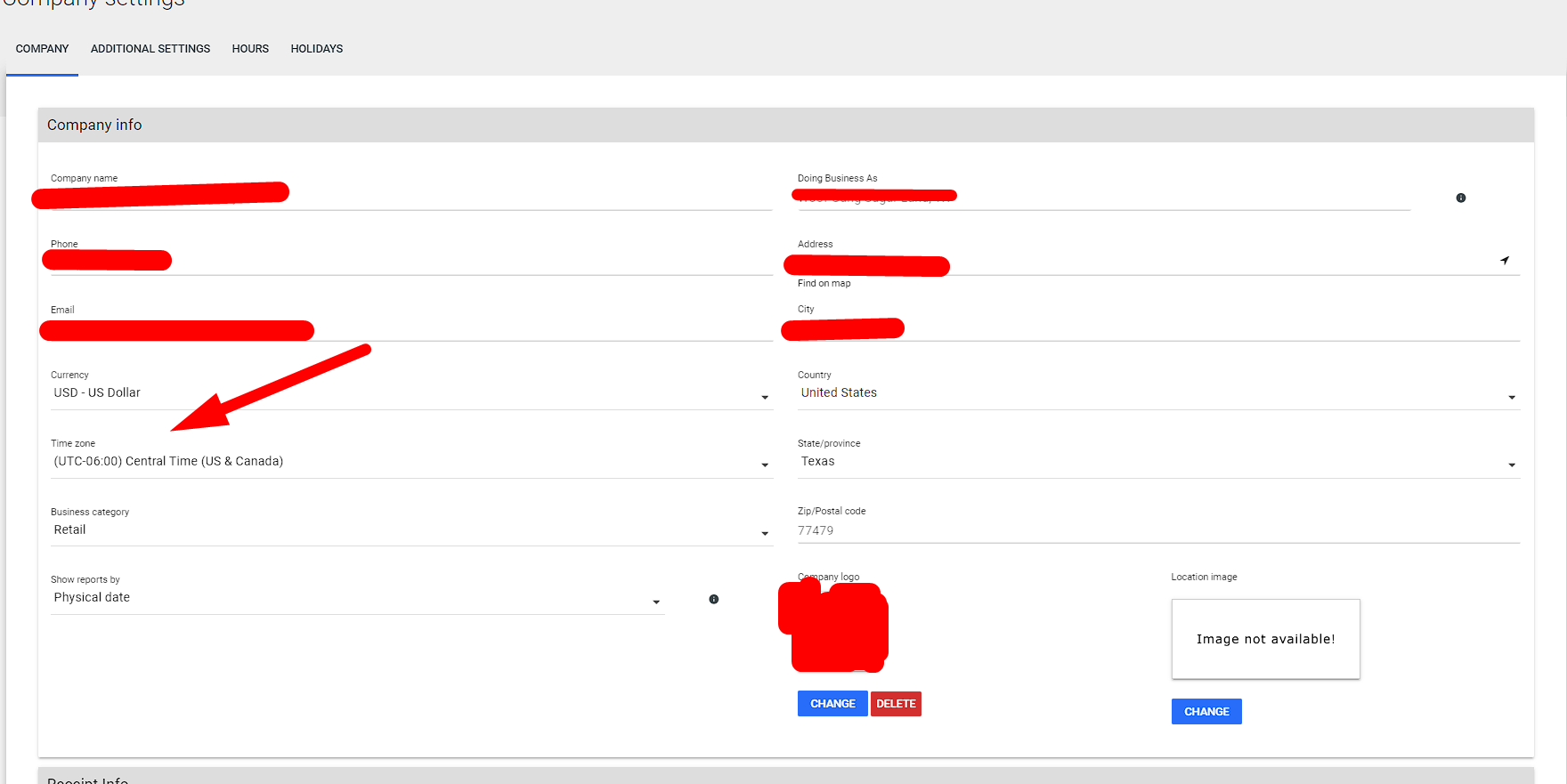 2. Check if time zone is correct on a POS. Go to settings (android settings) -> Date and time -> Disable "Automatic date & time" and "Automatic time zone". After that adjust time zone, date and time manually.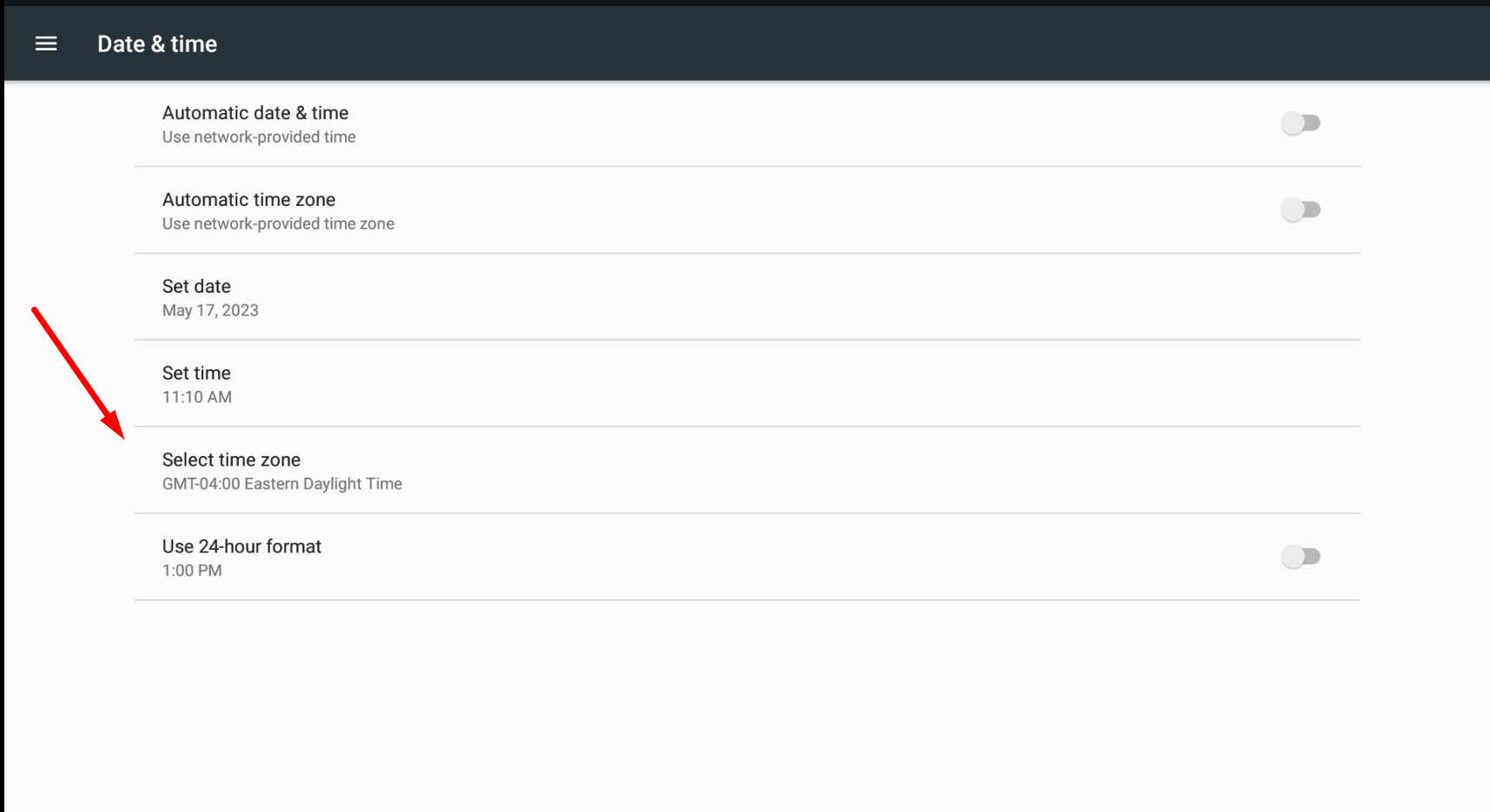 3. Open register app and close drawer (if it`s open). Options -> Close drawer. Sync two times after that.

5. Stop register app. Android settings -> Apps -> Register -> Force stop.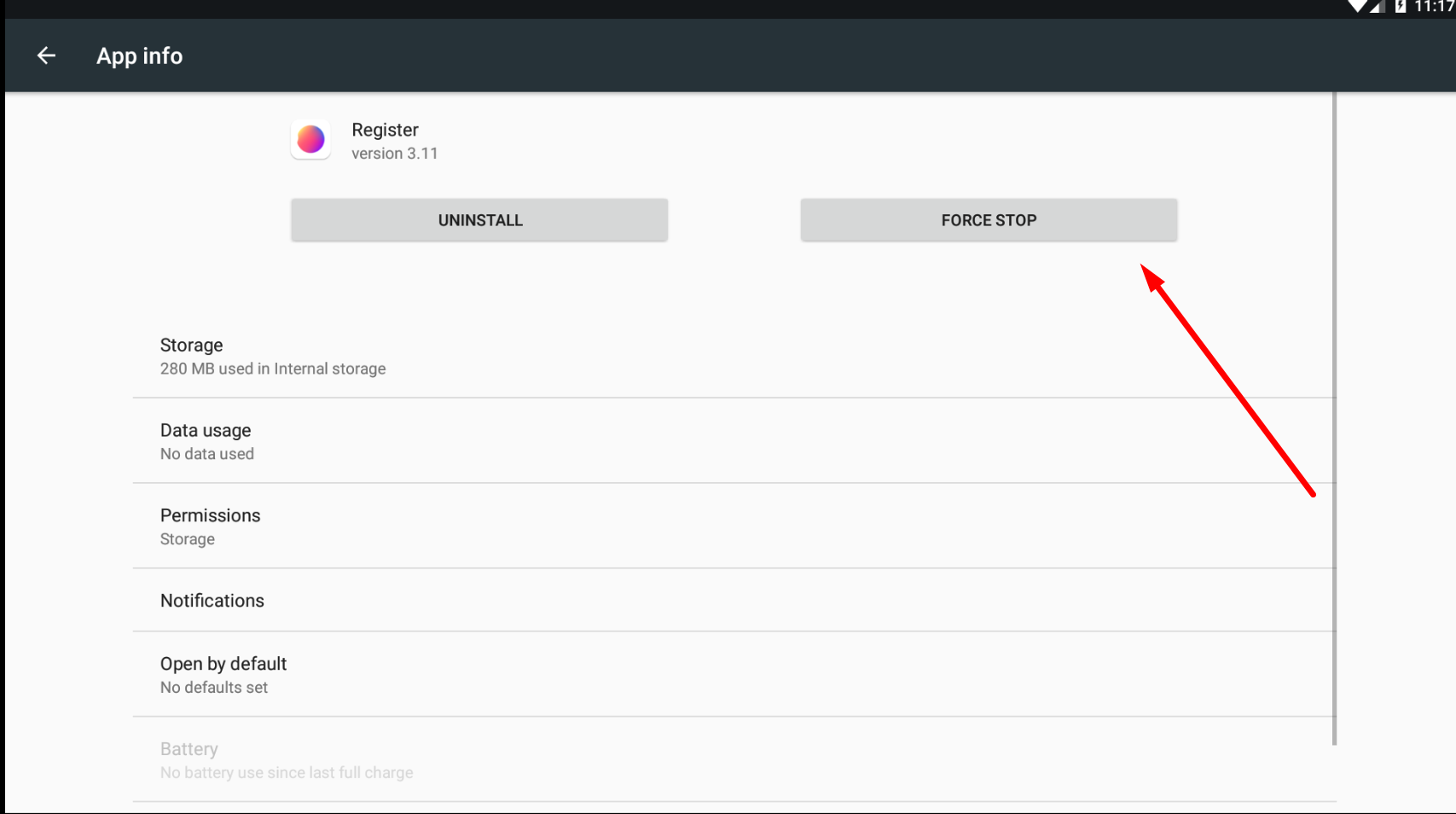 6. Open back Register app and log in back.

7. After Register will sync all date booking screen should be OK.
Related Articles

Online Booking Setup

Setup Products - Enable Online option for Services - Catalog Products Manage products/services Change Type to "Service" Search Find the Service that you want to offer online - Turn on "Sell Online" Add an eCommerce friendly name Create a detailed ...

Booking Settings

Booking Settings A quick guide to each option under Booking Settings Number Function Description 1 Enable booking Allow to book appointments 2 Enable classes/events Allow to book classes or events customers can attend 3 Select Locations Multi-Owners ...

Grooming Appointment

How to book a grooming appointment on the FranPOS tablet – Select Booking from the left sidebar Touch "Book" Enter in information into the required fields – Select a customer Open the customer profile Can add a new pet View pets View past tickets ...

Booking - Appointment (Tablet)

Note: Before using the booking, features make sure employee schedule been set up from Settings > Employees > Schedule in the back office. In this training, you will learn how to book an appointment for new customers. Booking Click '+' icon Select ...

Booking - Appointment (Web)

In this training, you will learn how to book an appointment for clients using franpos. Pre-prerequisite:- Settings > Employee > Schedule Settings > Service/Commission > Select Employee > Right-hand press 3 dots > Enable service for employee. Booking ...