Card on File ( Tokenization )

This article helps you learn how to Enable Tokenization in back office and how to add card on file under customer profile ( Register application & Back office ).

1. Please login to back office and follow the instructions like in picture below and enable credit card tokenization.

a. Please click on settings and then Company Settings.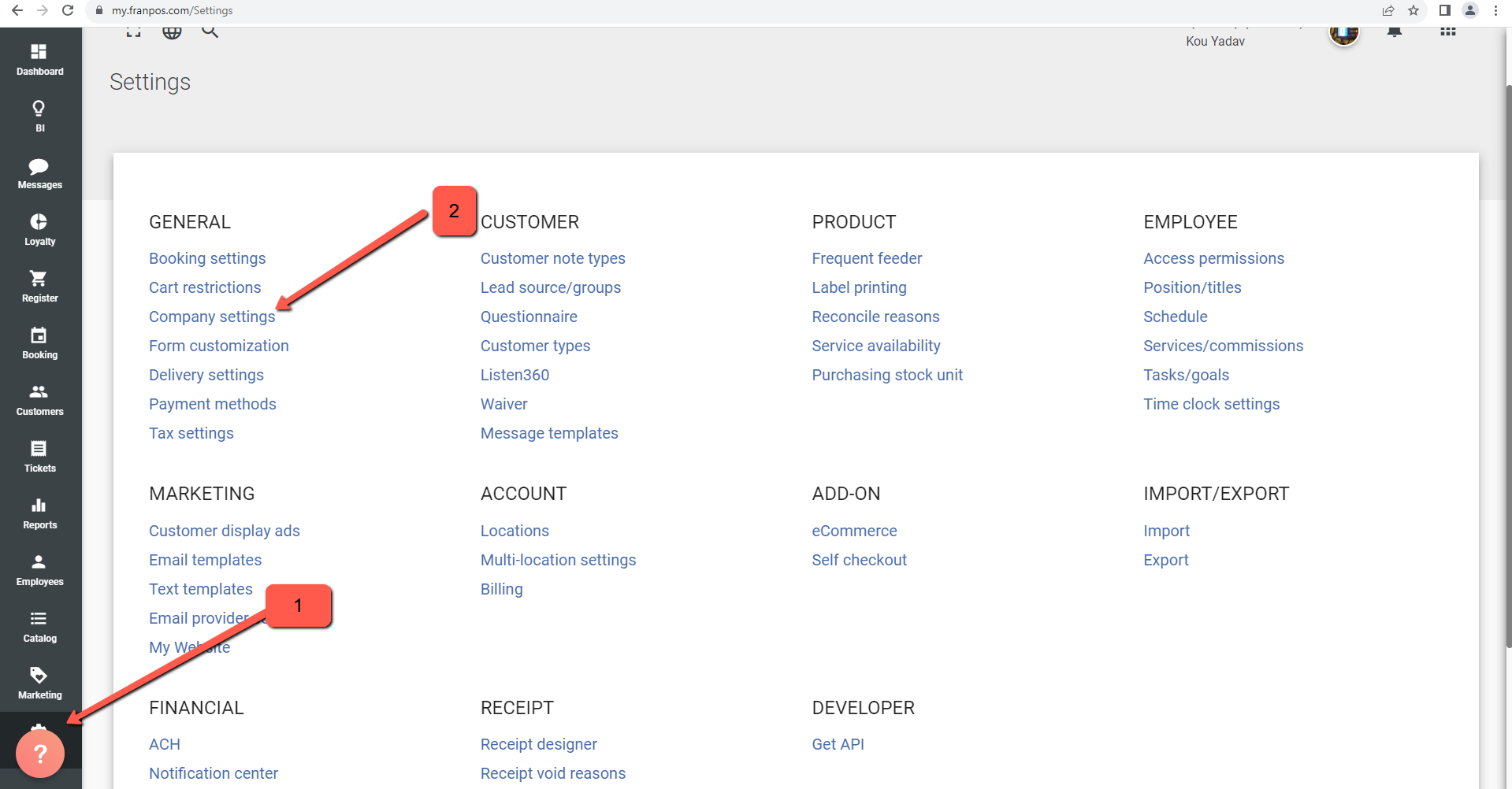 b. Please click on Additional Settings.

c. Please scroll down on the page and turn the toggle On - " Credit card Tokenization"

d. Save the page.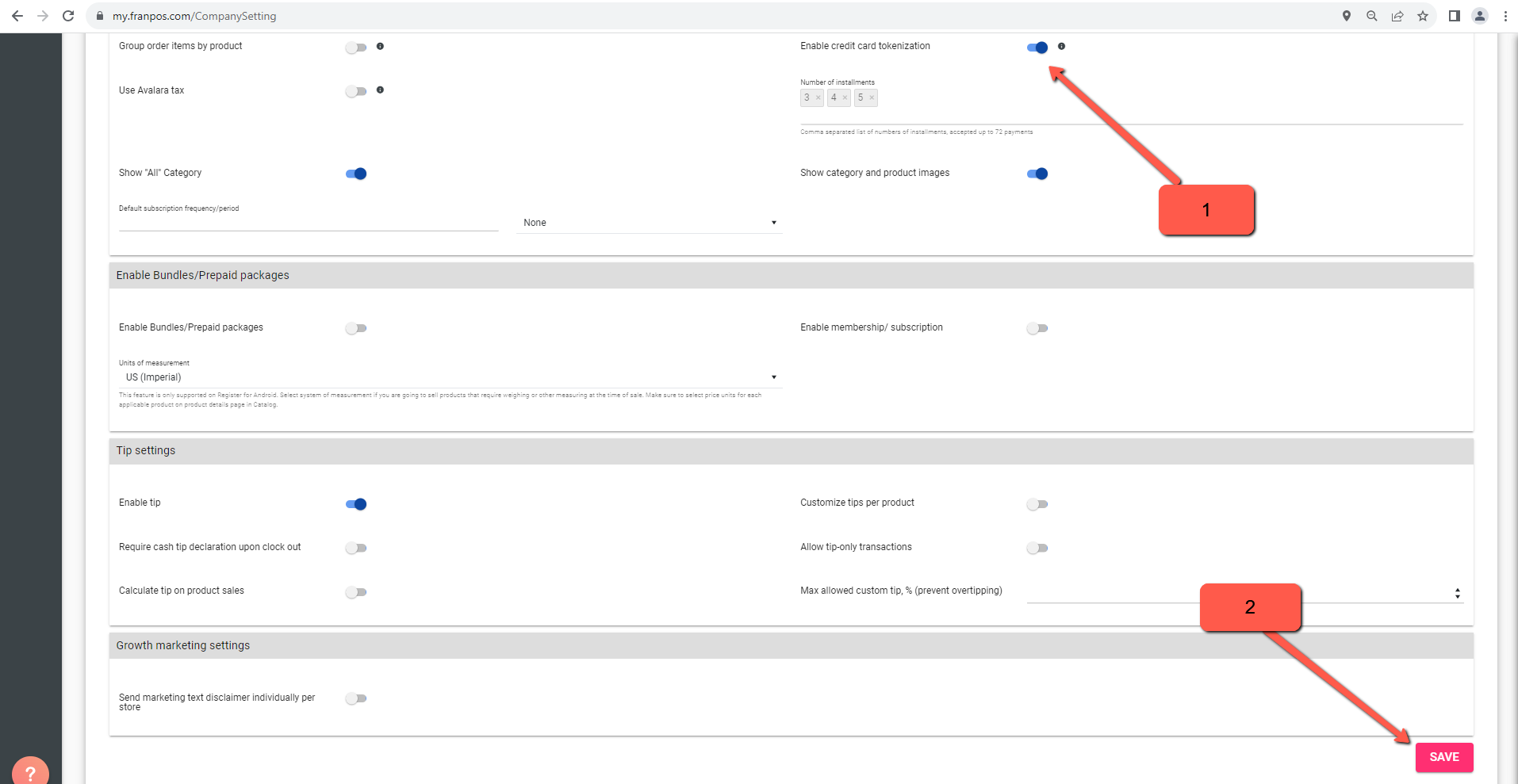 2. On the POS Register, tap on Sync.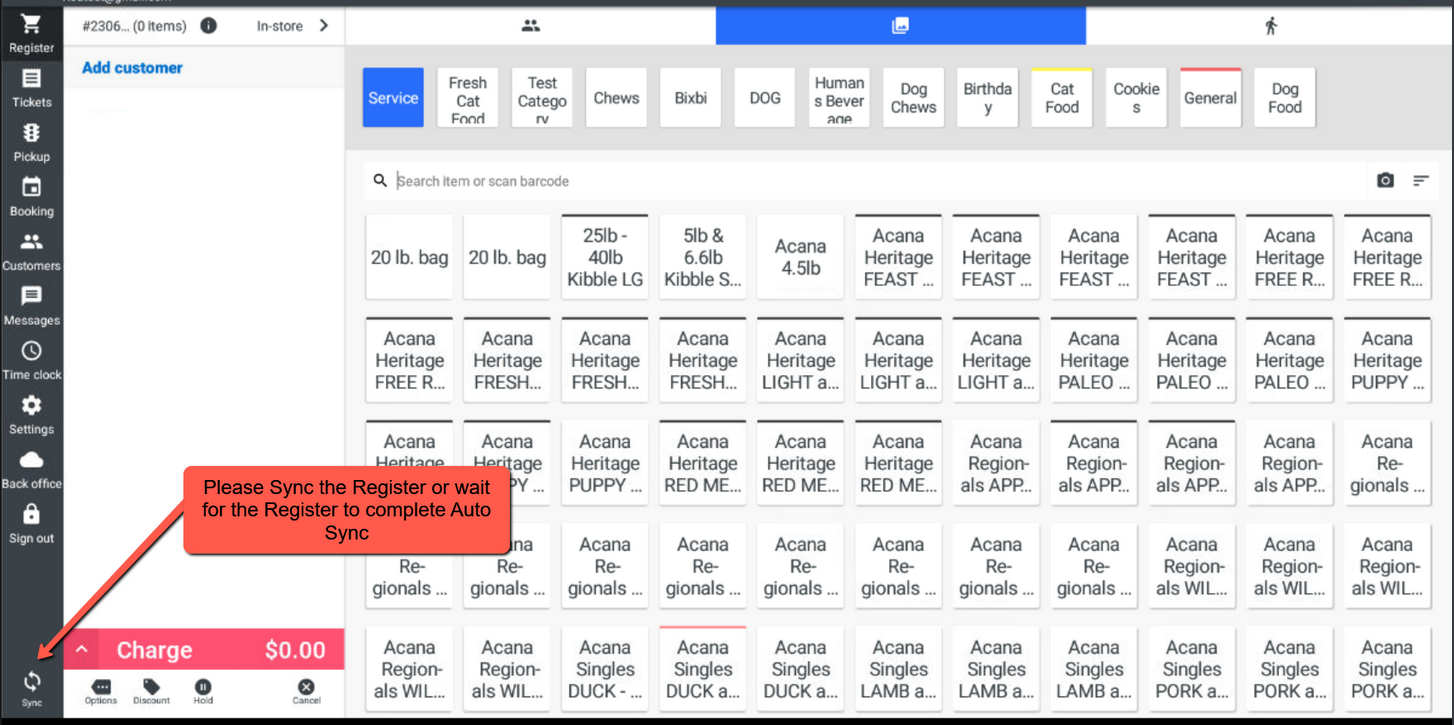 a. Please click on Customers tab on the left.

b. Search for the Customer profile using Cell phone/email address/first or last name.

c. Once the profile is found click on the three dots .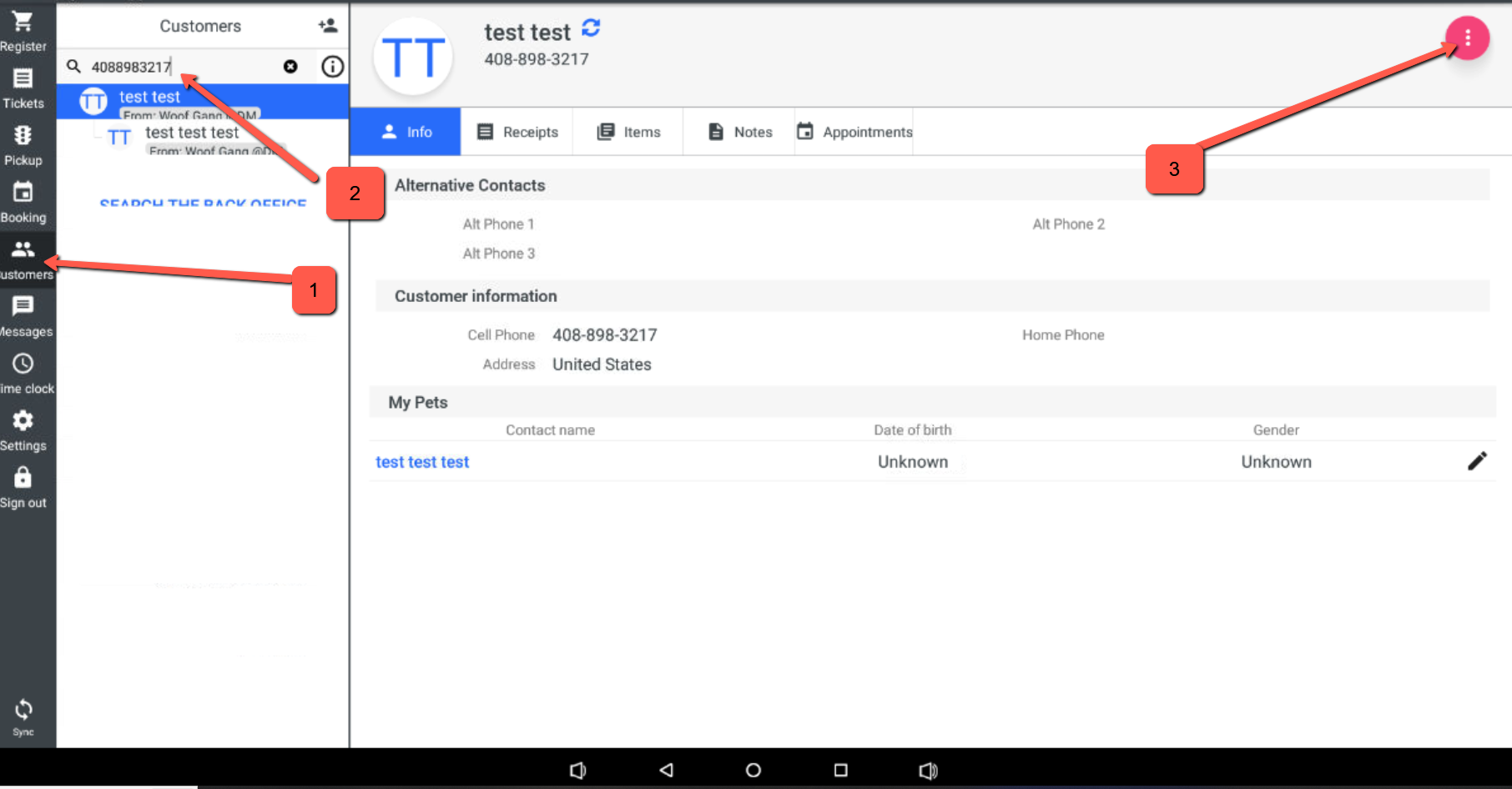 d. From the dropdown please click on "Add card on File"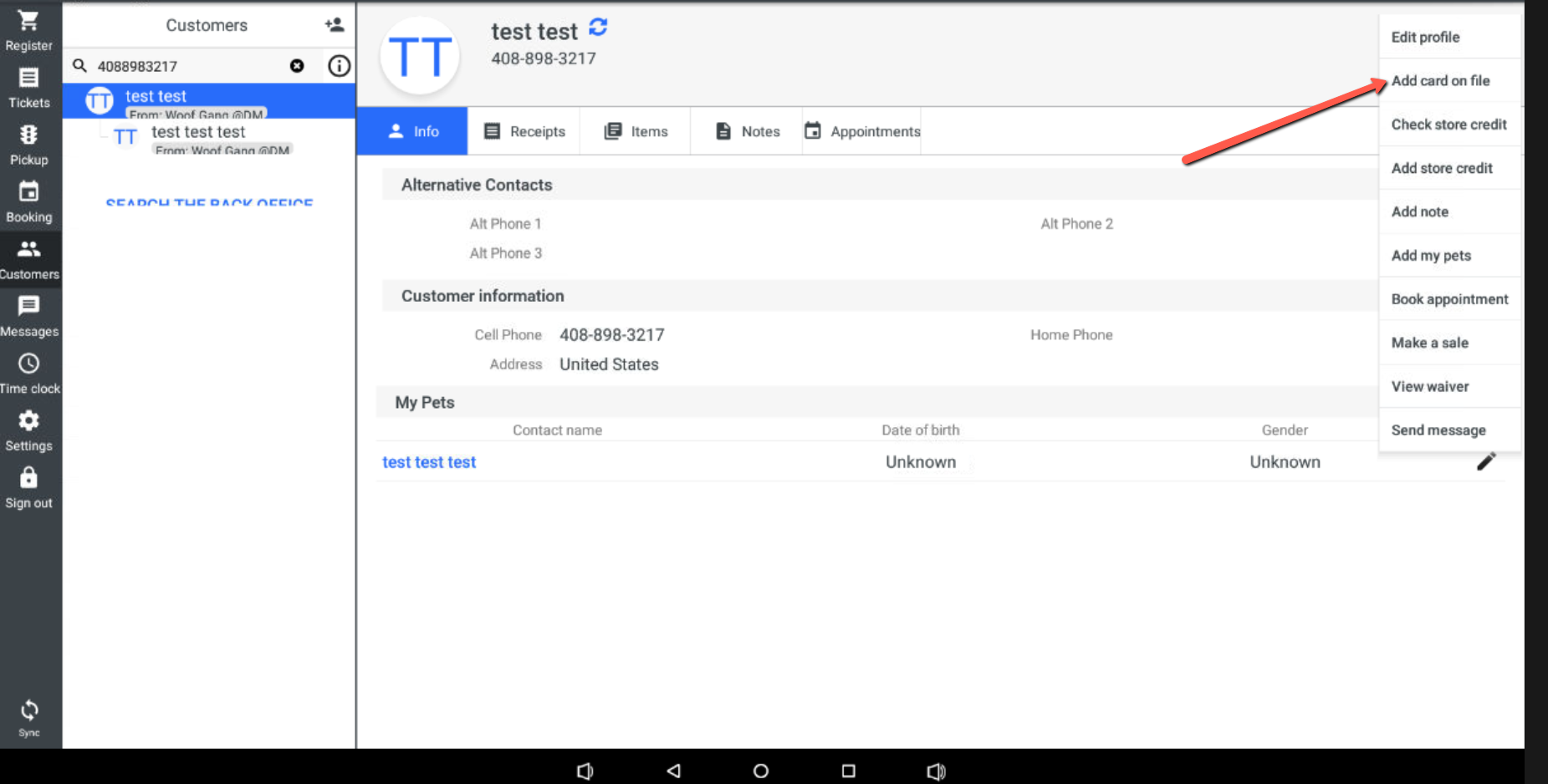 e. Enter all the card information manually and click on save card.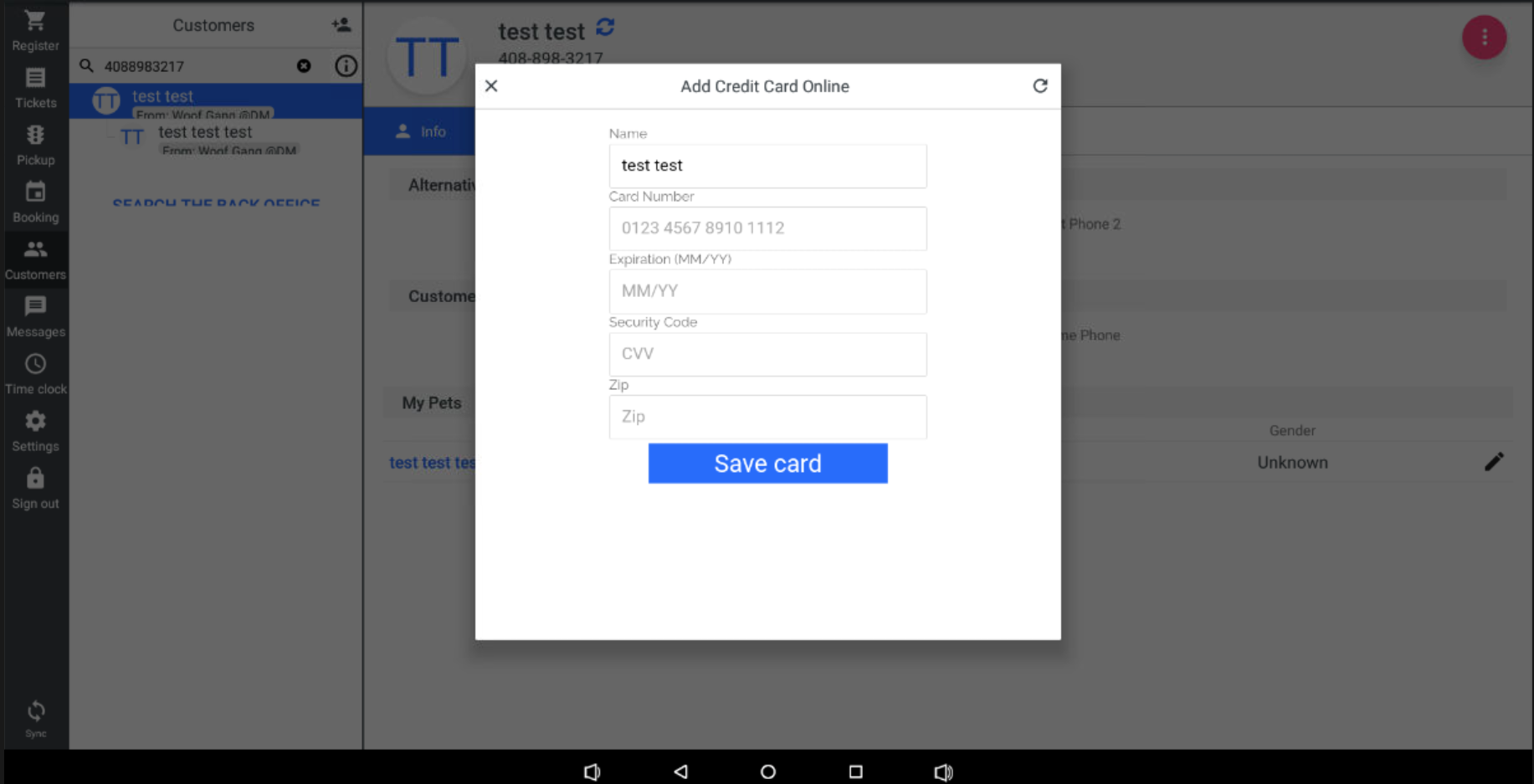 3. From the Back Office

a. Please click on Customers tab on the left side.

b. Search and Select the customer profile.

c. Once you find the profile please open the profile scroll down to Default Credit Card - click on the plus button - Enter the credit/debit card details manually and click in Save card.