In this training, you will learn how to put a transaction on hold & also completing the transaction.
Add items to your basket
Press 'Pause' tap
Select 'Ticket' icon on top
The ticket is highlighted red and pause is on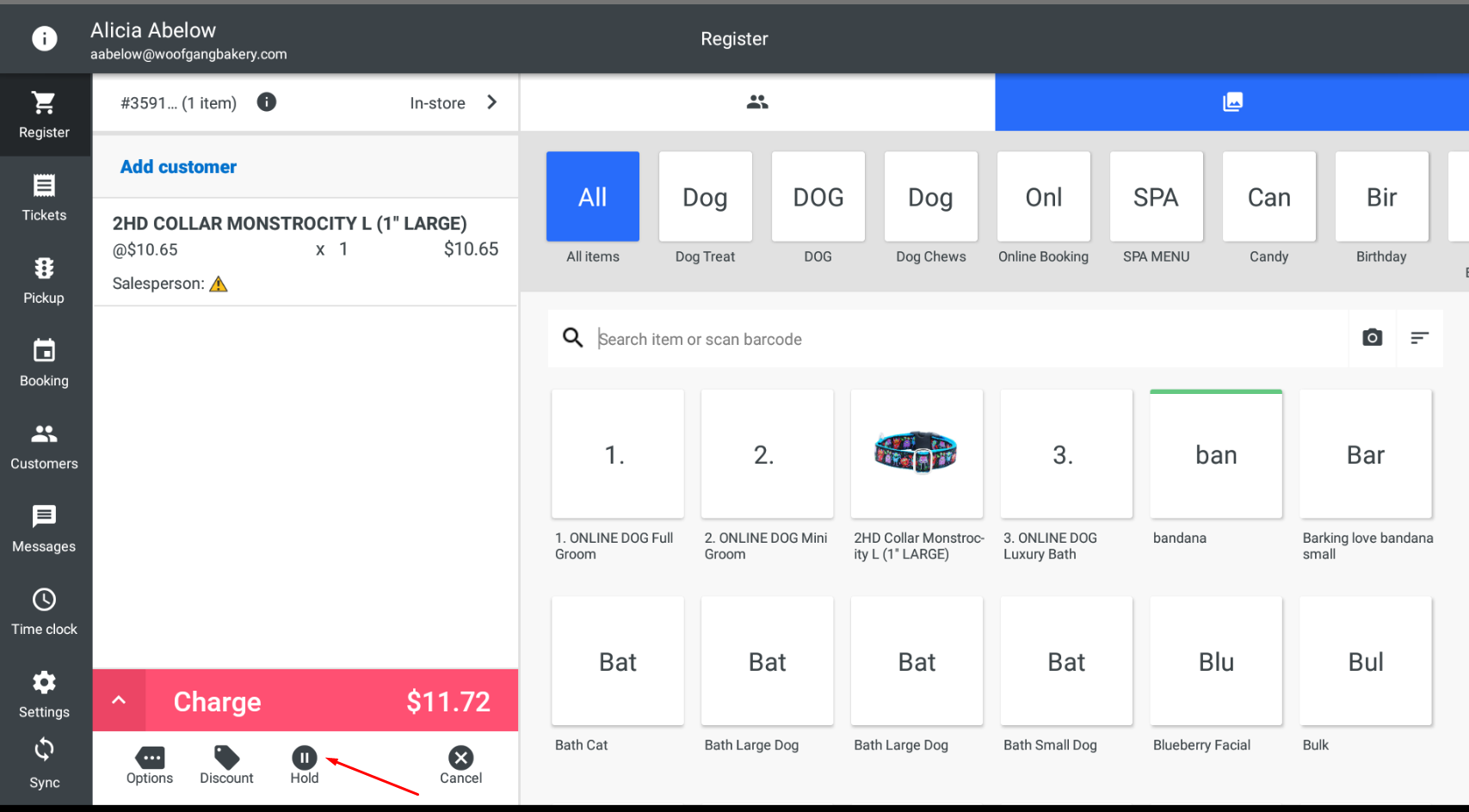 Complete transaction from hold
1. Go to tickets menu

2. Select filter as "By hold"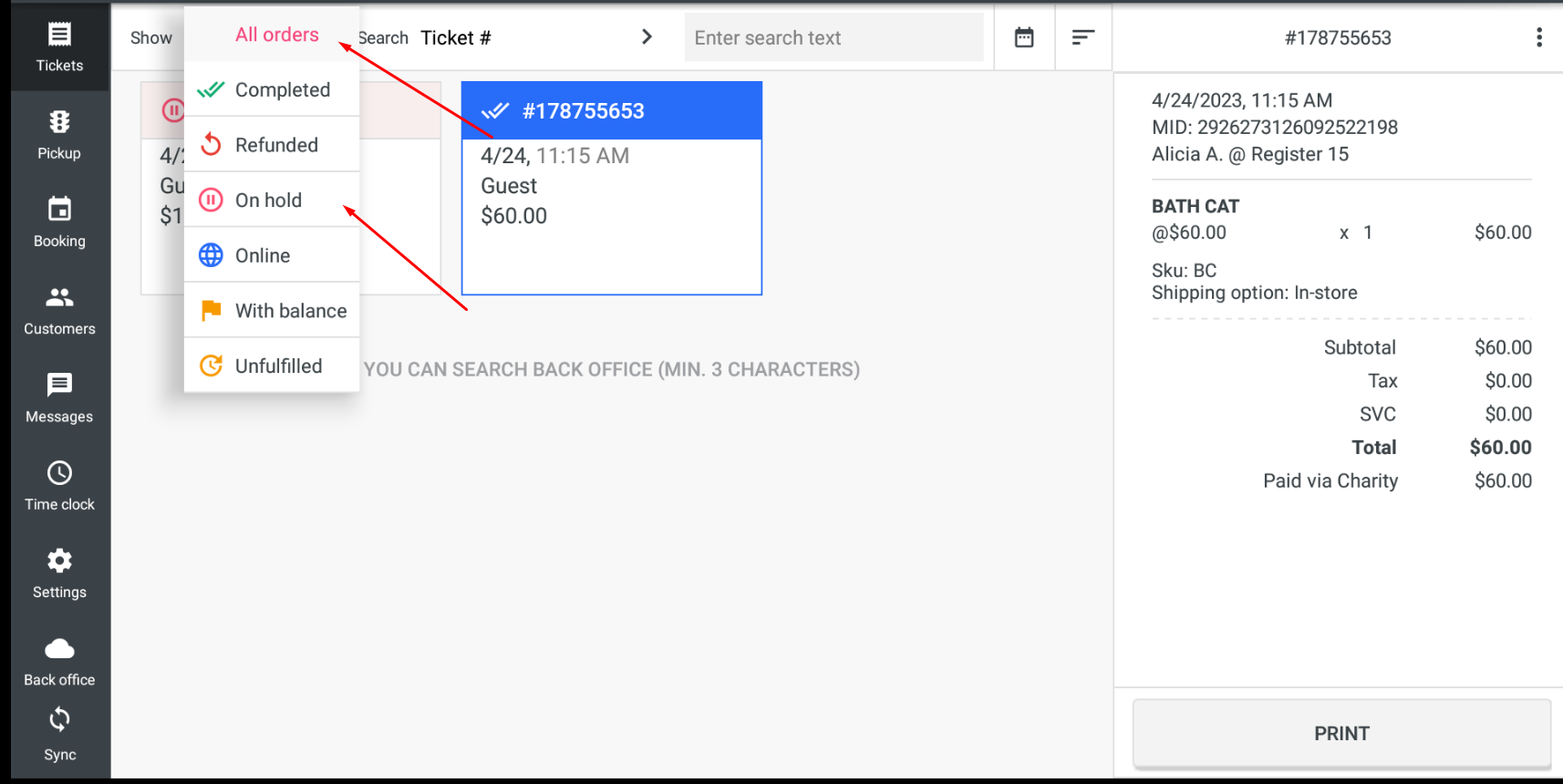 6. Select ticket that you need and click on "Pay"