Cancel Online Order and Subscription
Cancel Online Order and Subscription
This article helps you learn how to Cancel/Refund an Online and subscriptions orders.

Any Online order for pickup/shipping/delivery will have Cancel Option
Any Renewal subscription for Pick Up/Shipping/Delivery will have Cancel Option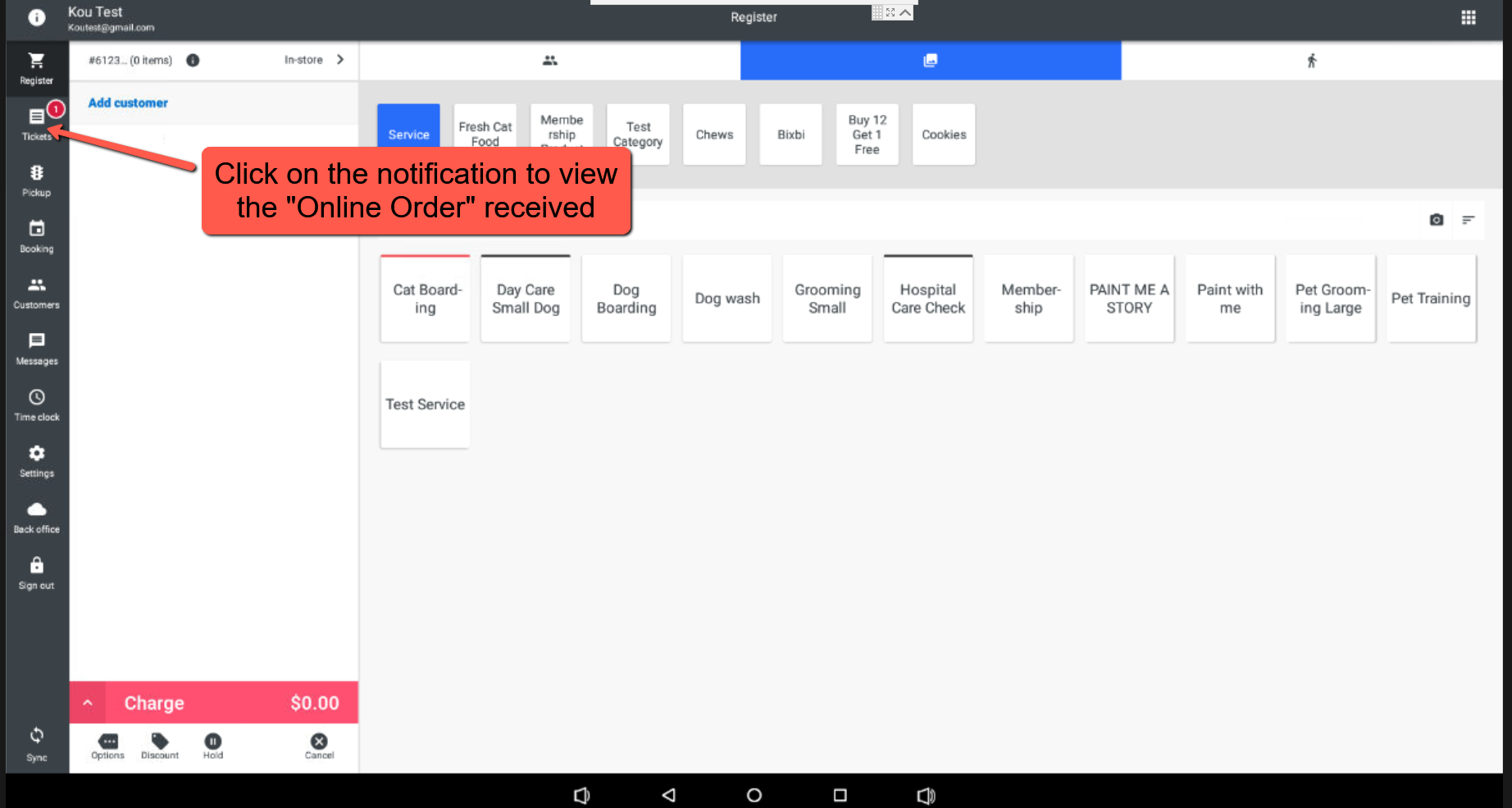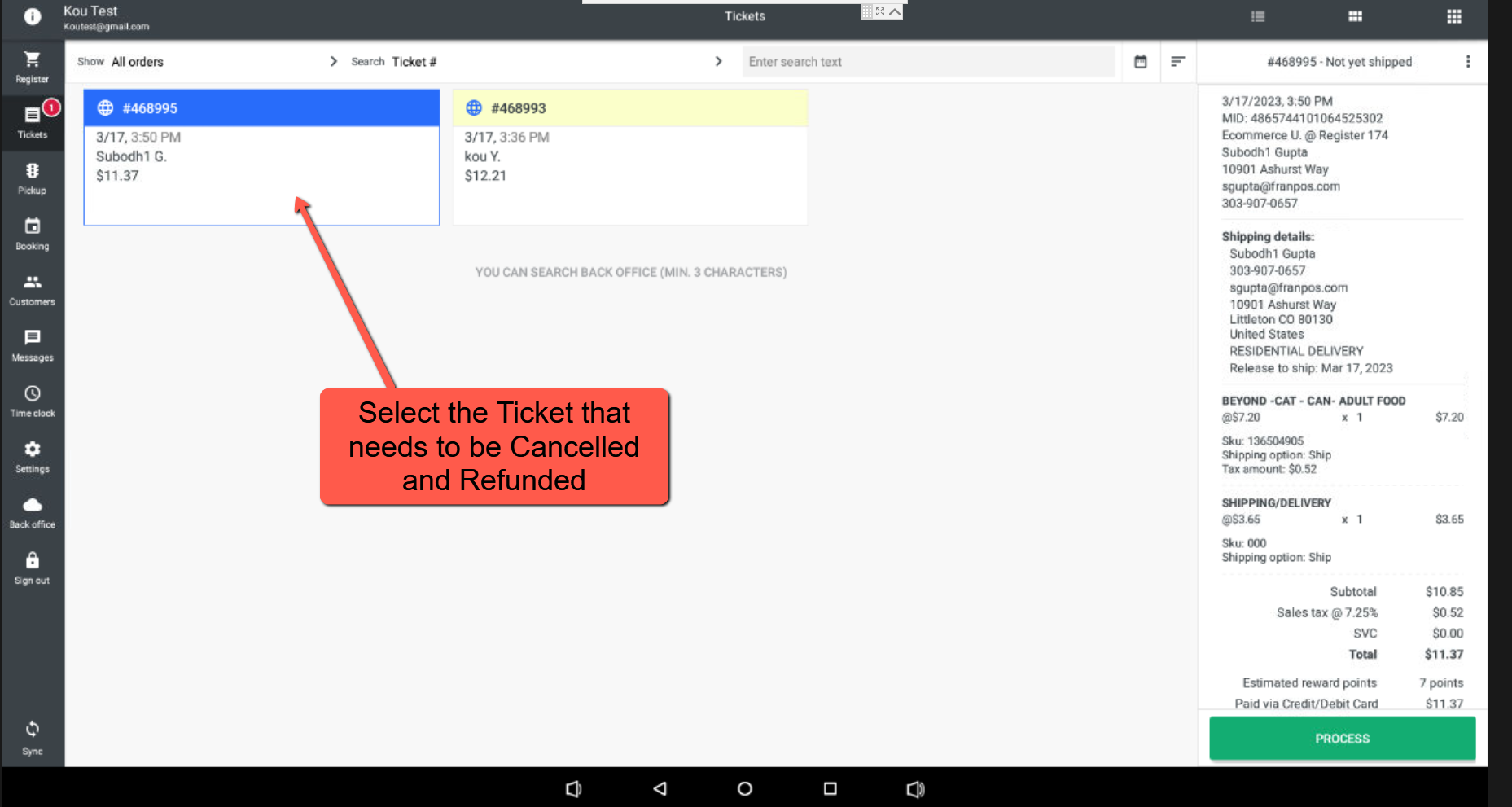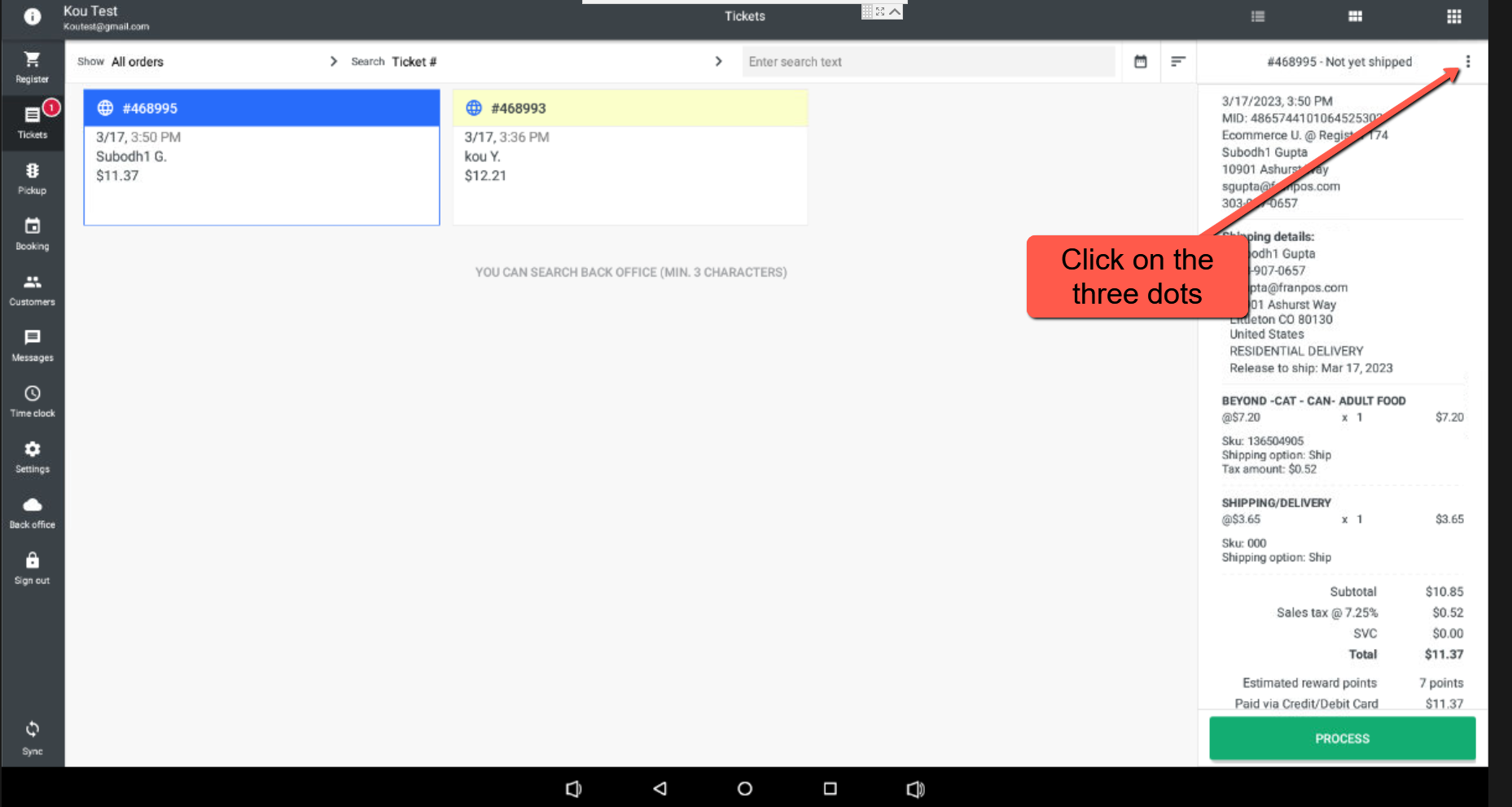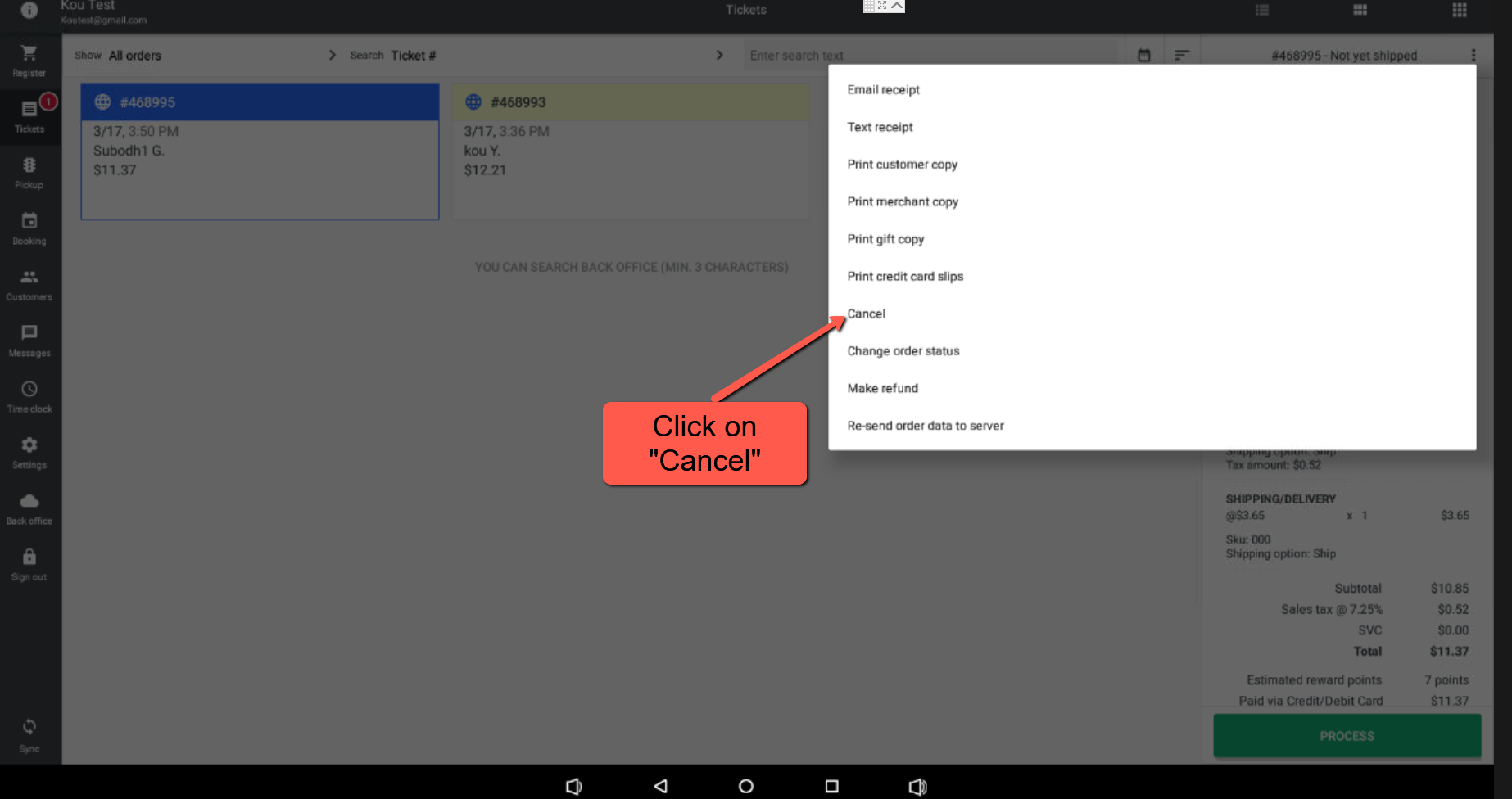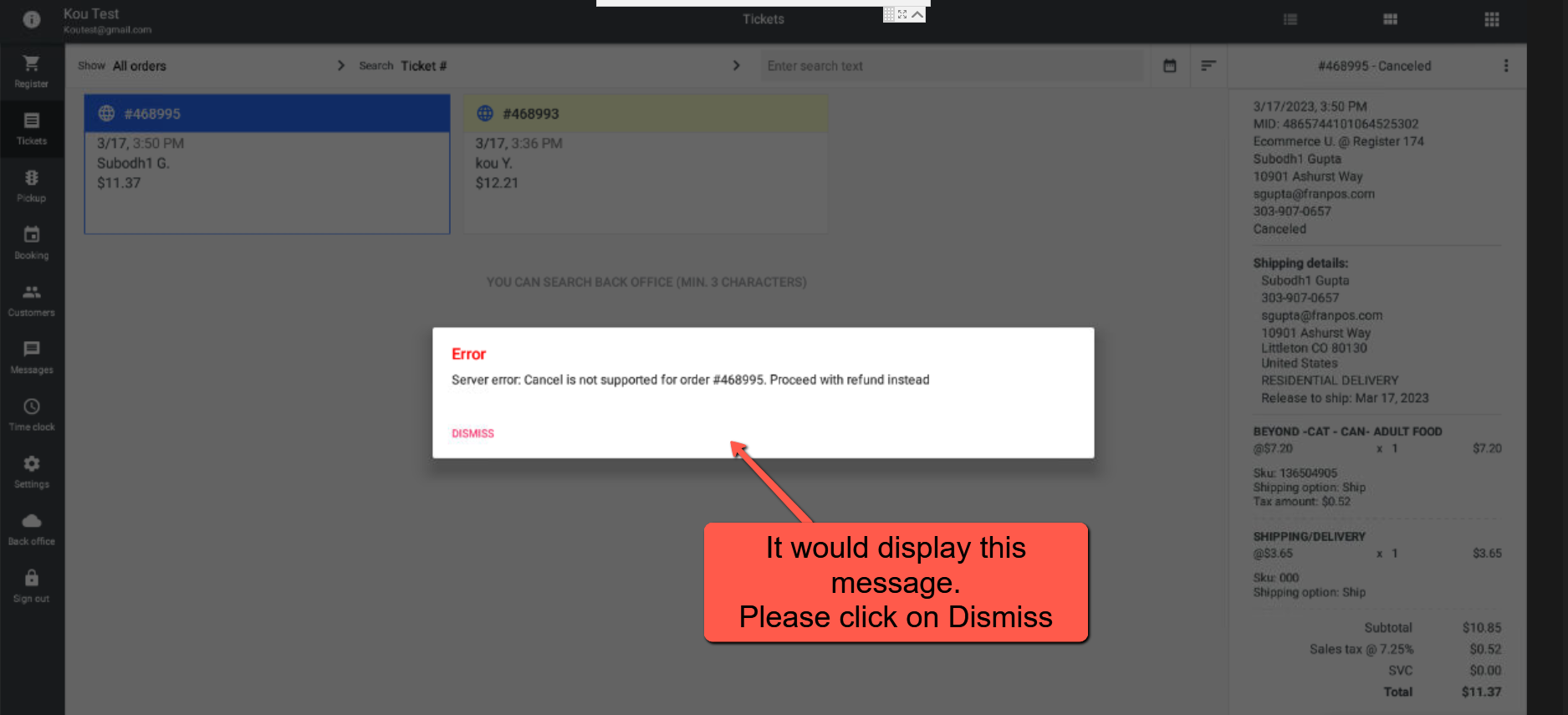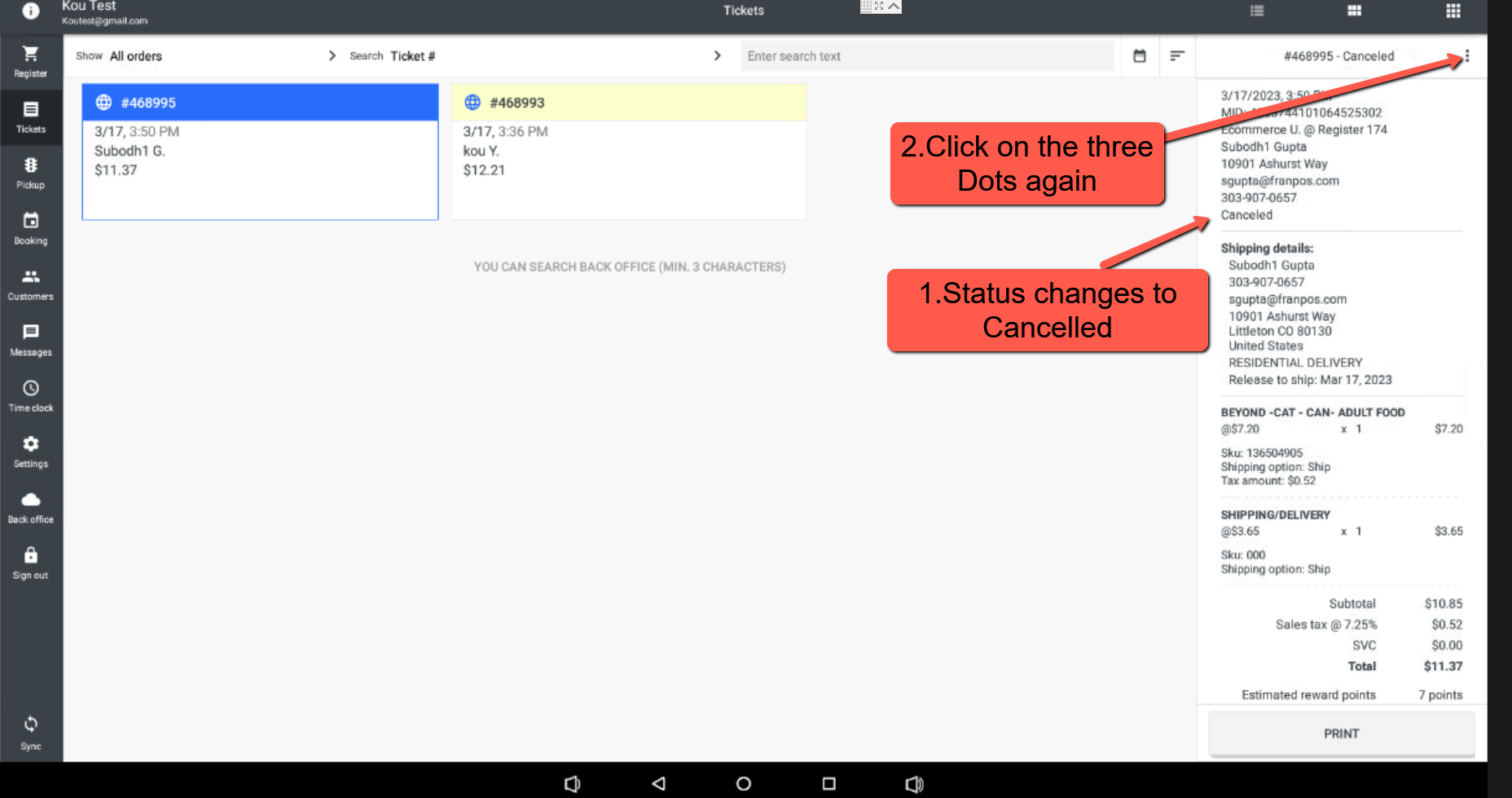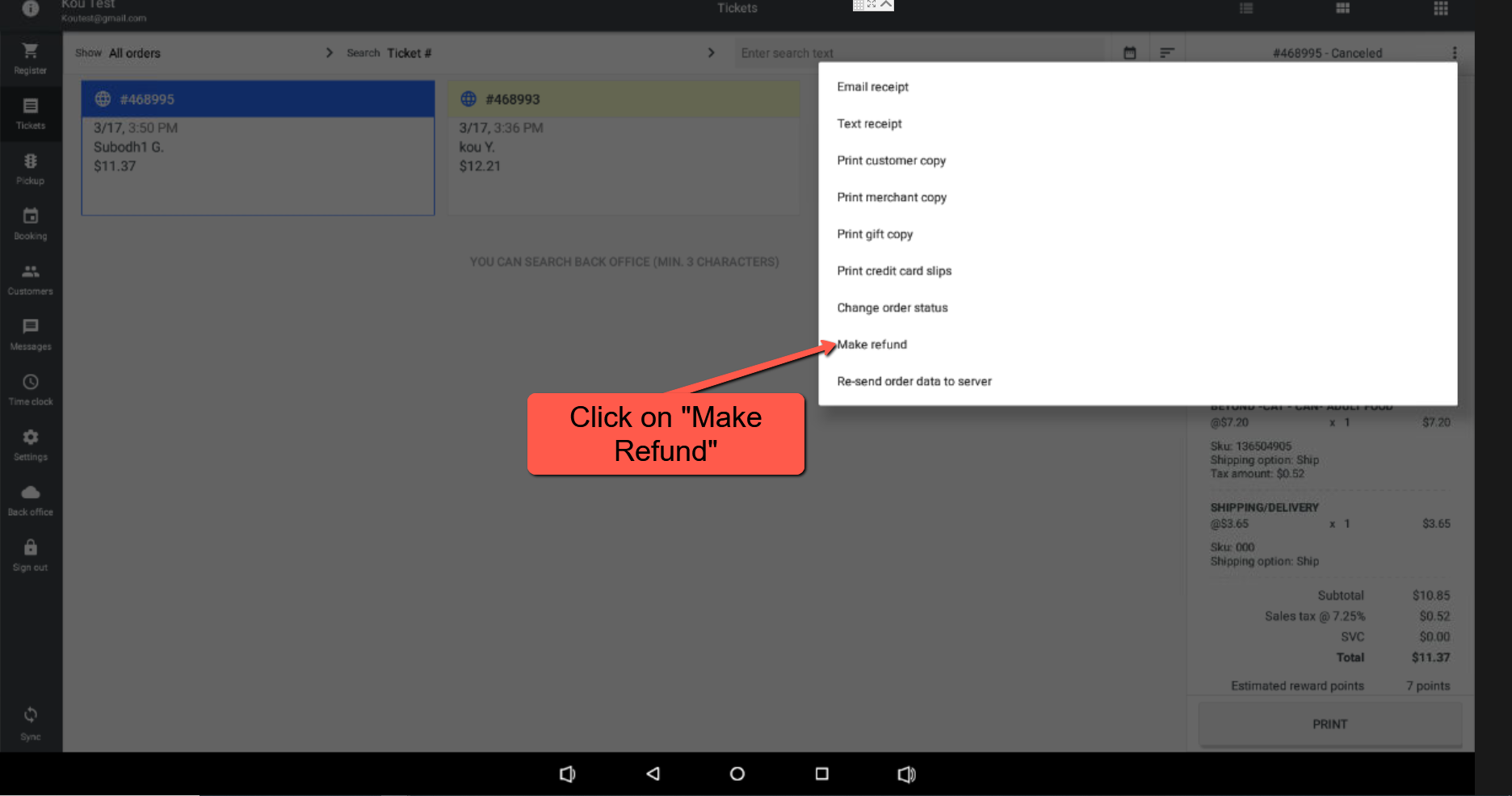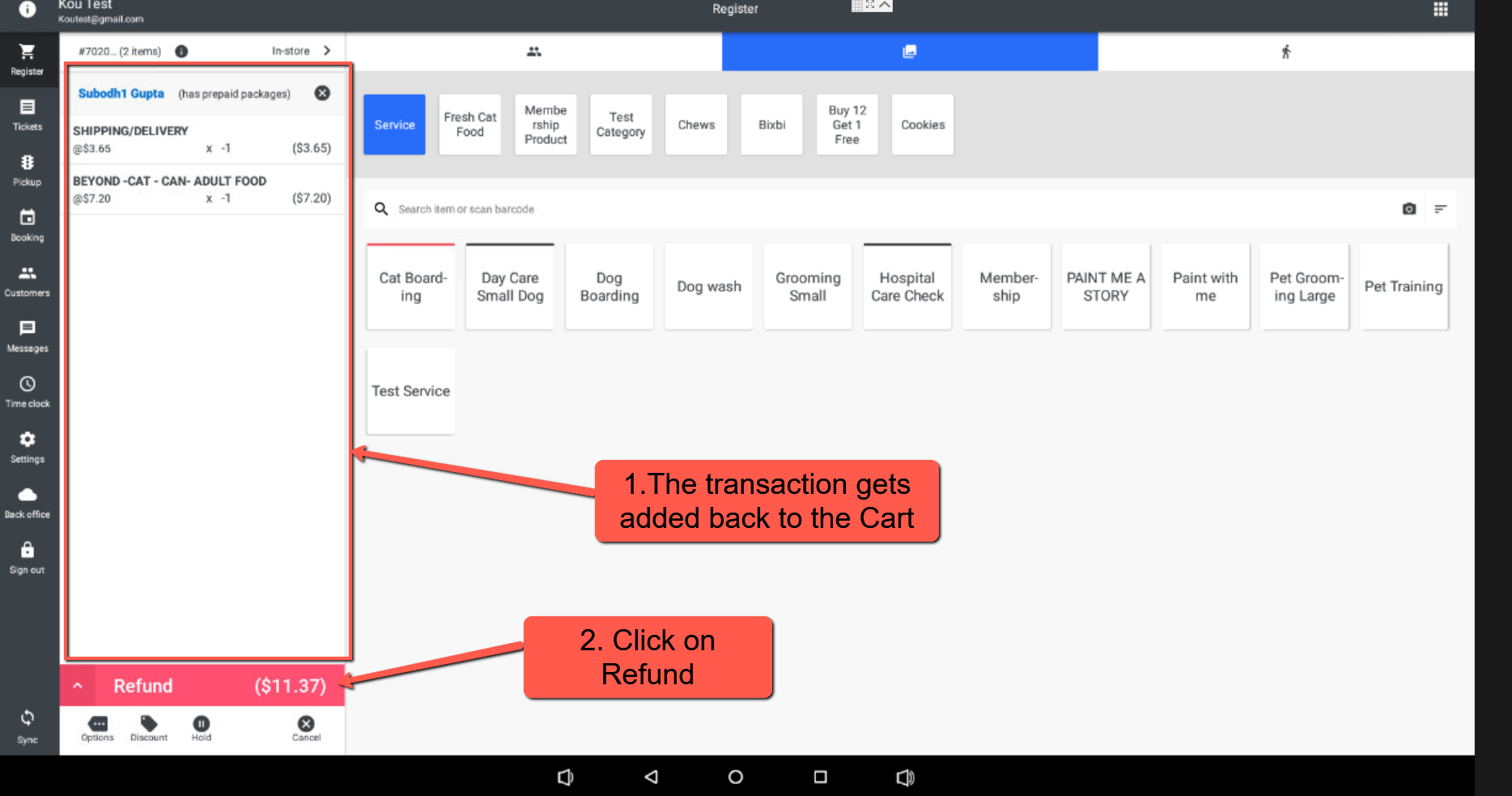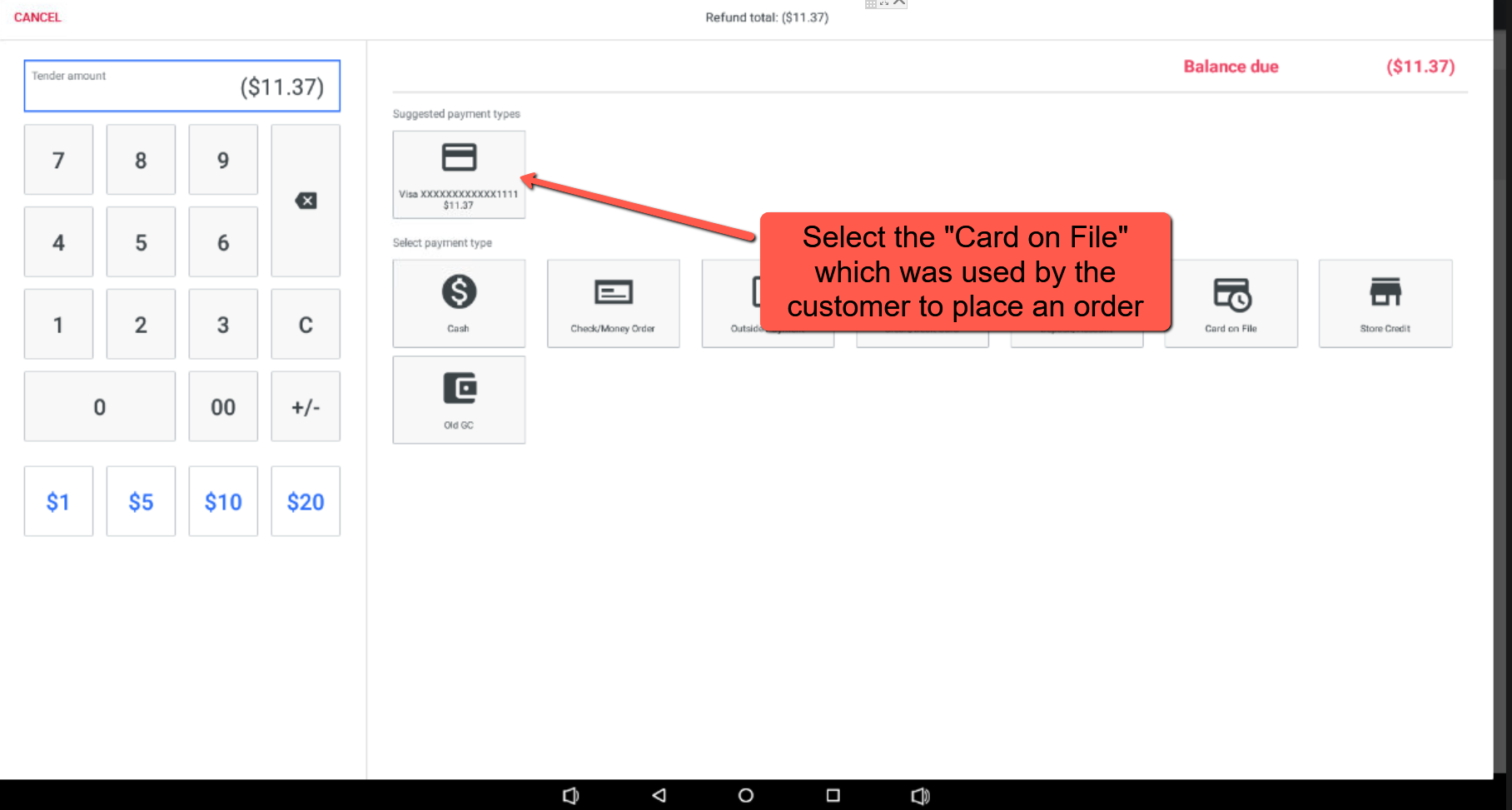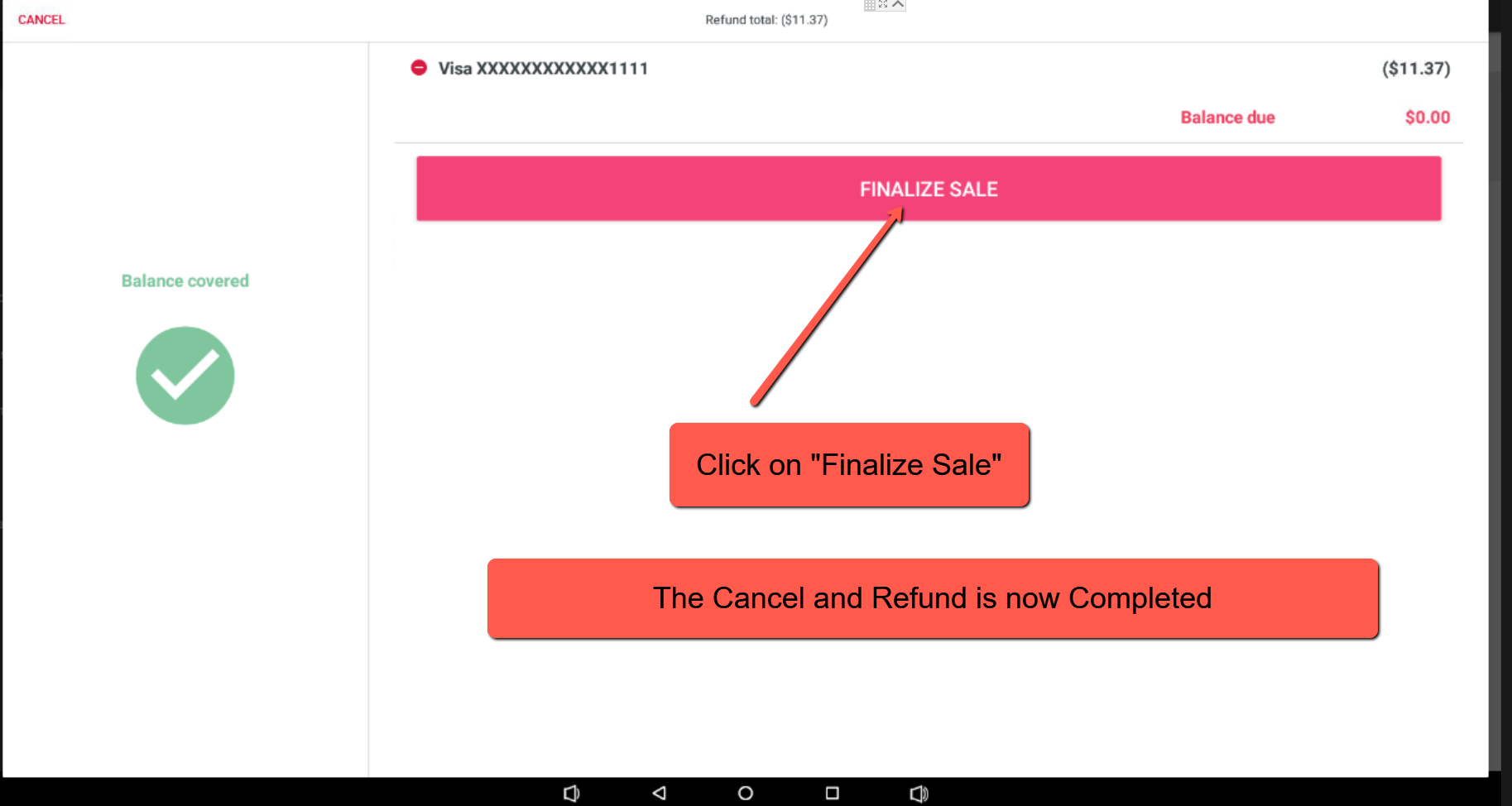 Related Articles

Subscription Set-Up

In this training you will learn how to setup Subscriptions for products sold on your eCommerce site. Navigate to Catalog >> Products First select an item to enable subscriptions 1. Use this toggle to toggle on subscriptions 2. Use the drop down to ...

Remove Tips at the time of Refund

This article helps you learn how to remove tips at the time of Refunding a Ticket/Order. If you do not want to refund the Tips but okay to refund the ticket/order please follow these steps.

eCommerce Order Fulfillment

In this training, you will learn how to configure your register to receive online order tickets. On your register navigate to Settings >> eCommerce 1. Enable Receive ecommerce orders on this device to be notified with online order tickets. 2. Make ...

Online/Walk In Check In Using QR Code/URL

Steps To Enable Walk In using QR Code/URL We have a new feature implemented for our Service/Salon Industry Account holders where customers can check in using their smart phones by scanning the QR Code which would be displayed on the customer display ...

Online Booking Setup

Setup Products - Enable Online option for Services - Catalog Products Manage products/services Change Type to "Service" Search Find the Service that you want to offer online - Turn on "Sell Online" Add an eCommerce friendly name Create a detailed ...